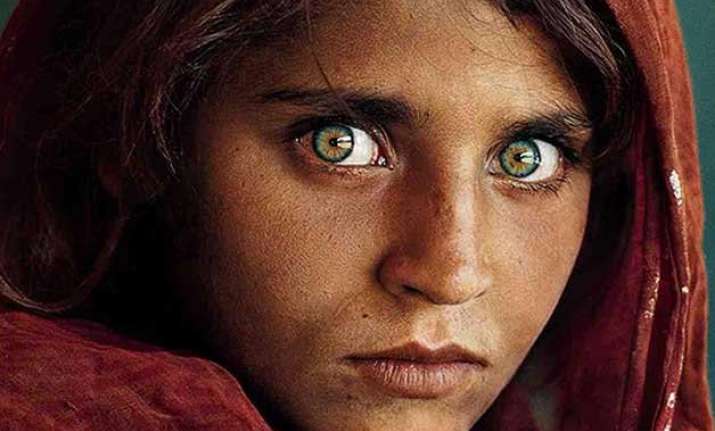 Sharbat Gula the famous green –eyed 'Afghan Girl' who was featured on the cover of National Geographic Magazine in 1985 was found to be living in Pakistan on fake papers.
The Pakistan authorities have initiated a probe into the matter. Four officials have been already suspended for issuing fake Computerised National Identity Cards (CNIC) to the "Afgan Girl"..
Gula was reportedly residing in Pakistan along with her two sons with a fake name 'Sharbat Bibi' in the northwestern city of Peshawar since April 2014.
Meanwhile authorities have stated that she was one of thousands of Afghan refugees who managed to evade Pakistan's computerised system and to get an identity card last year.
The 'Afghan Girl' became renowned after she was clicked at a refugee camp by photographer Steve Mc Curry in 1984 and was compared with Leonardo Da Vinci's Mona Lisa.
Gula had remained anonymous for years after her first photo until she was re-discovered by the National Geographic
in 2002. And after her family granted her the permission to meet with the man who photographed her 17 years ago, McCurry knew immediately that he had found her again.
"Her eyes are as haunting now as they were then," he had said. According to officials, she has apparently gone into hiding after the issue of her fake card surfaced.