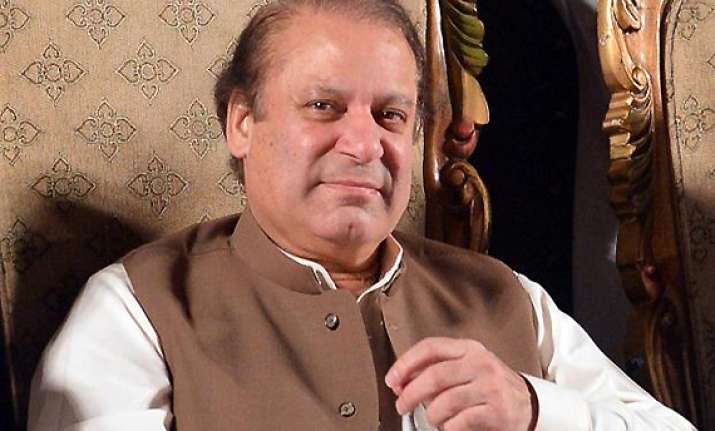 Islamabad, Aug 8: Pakistan Prime Minister Nawaz Sharif today chaired a high-level meeting with military and civilian officials to review tension with India after the killing of five Indian soldiers along the LoC.
The meeting, held at the Foreign Office, was attended by top military officials and Sartaj Aziz, the Prime Minister's Adviser on National Security and Foreign Affairs.
Sharif called for effective steps both by India and Pakistan to ensure ceasefire along the Line of Control.
He said he was looking forward to his meeting with Prime Minister Dr Manmohan Singh in New York during the UN General Assembly meet.
Today's was one of Sharif's first engagements since his return from a private visit to Saudi Arabia.
Tensions have flared between the two countries following the killing of five Indian soldiers on Tuesday.
Indian Defence Minister A K Antony said in parliament today that it was "now clear that specialist troops of the Pakistan Army were involved in the attack" and a "group from Pakistan-occupied Kashmir side crossed the LoC and killed" the Indian soldiers.
Pakistan has denied that its troops were involved in the incident. Subsequently, military officials in Islamabad said two Pakistani soldiers were injured in firing across the LoC.
Bilateral relations plummeted during this week after a thaw, when friendly messages were exchanged after a new government led by Sharif took over in Islamabad in June.
The India-Pakistan dialogue process was put on hold after an Indian soldier was beheaded and the mutilated body of another soldier was found following an attack by Pakistani troops in Poonch sector on January 8.