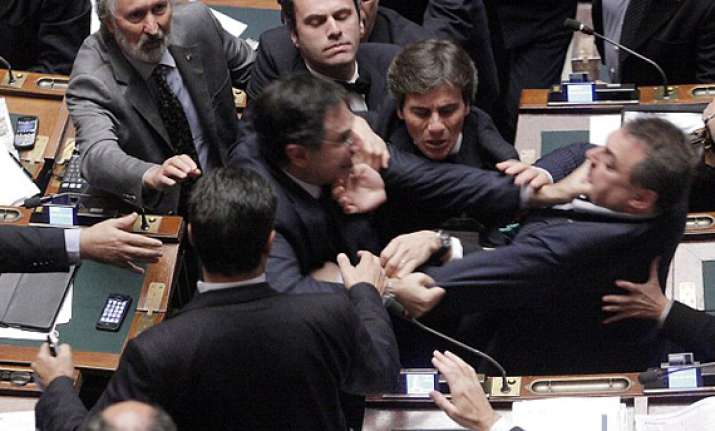 Rome, Oct 27: Italian deputies exchanged blows in parliament yesterday as tensions over a tough economic reform programme came to a head.
 
At least two deputies from the Northern League, a member of the ruling centre-right coalition, fought with members from the opposition FLI party of speaker Gianfranco Fini.

Two deputies grabbed each other by the throat as other parliamentarians rushed to separate them. The parliamentary sitting was suspended for several minutes after the fight, which broke out because of sarcastic remarks on television by Fini alleging that the wife of League leader Umberto Bossi had retired at 39.

Bossi has steadfastly refused to make more than slight concessions to Prime Minister Silvio Berlusconi on the League's objections to changing Italy's generous pension system as part of reforms demanded by European leaders.