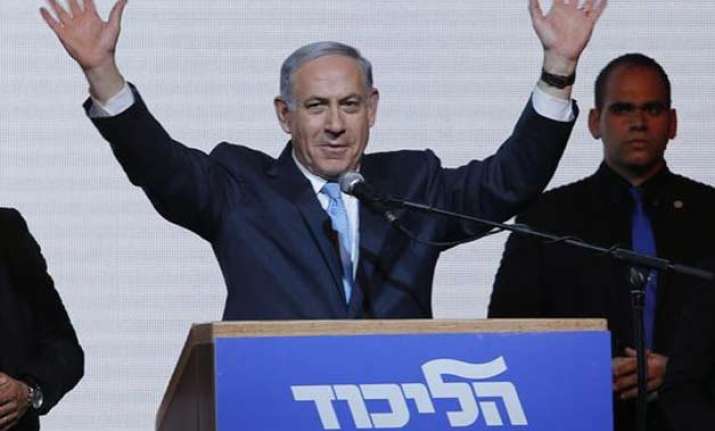 New Delhi: Prime Minister Benjamin Netanyahu's right-wing Likud Party has won a surprise victory in Israel's election.
Exit polls had forecast a dead heat but with almost all votes counted, results give Likud a clear lead over its main rival, the centre-left Zionist Union.
Netanyahu's Likud party captured at least 30 seats in Parliament, sweeping past the rival Zionist Union alliance, which won 24 seats, according to Yediot Ahronot newspaper on Wednesday.
It amounted to a dramatic and unexpected victory - the last opinion polls published four days before the vote showed the Zionist Union with a four-seat advantage over Likud.
Reuters news agency reported that Israeli opposition leader Isaac Herzog has called Netanyahu to congratulate him on his election victory.
On Tuesday night, Netanyahu had already claimed victory, making it all but certain that he would form a new government and serve a fourth term.
"Against all odds we achieved a great victory for the Likud. We achieved a great victory for the national camp under the leadership of the Likud. We achieved a great victory for our people of Israel!" Netanyahu told cheering supporters at campaign headquarters in Tel Aviv.
"Now we have to build a strong and stable government," he added.
In a statement, Likud said Netanyahu intended to form a new government within weeks, with negotiations already underway with the pro-settler Jewish Home party led by Naftali Bennett, as well as with religious groups.