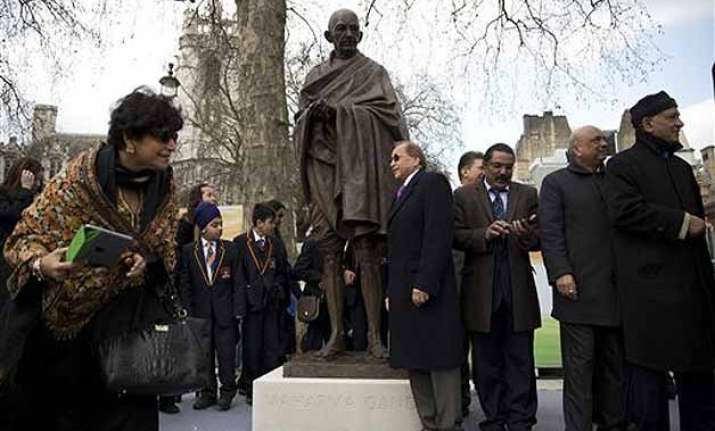 Bengaluru: A historic bronze statue of Mahatma Gandhi which was unveiled at the Parliament Square here, standing adjacent to iconic leaders like Britain's war-time Prime Minister Winston Churchill and anti-apartheid icon Nelson Mandela.
 The Gandhi Statue Memorial Trust, the trust that was formed to raise funds to put up the statue, spublished  on its website that Infosys donated Rs 2.3 crore and the amount is the highest so far.
Infosys co-founder N R Narayana Murthy and family donated Rs 1.9 crore to the Trust.
Infosys CEO Vishal Sikka has said that Gandhi encouraged Indians to spin and weave their own cloth using the traditional spinning wheel or charkha - and wear clothing made from this homespun fabric.
Other major donors included Rahul Bajaj 200,000 pounds, Lakshmi Mittal and family 100,000 pounds, NRI hotelier Vivek Chadha 100,000 pounds and Sun Mark director Rami Ranger 100,000 pounds.
Infosys said it was a key supporter of the proposal to put up a statue because of its purpose of fostering and celebrating the India-UK relationship.