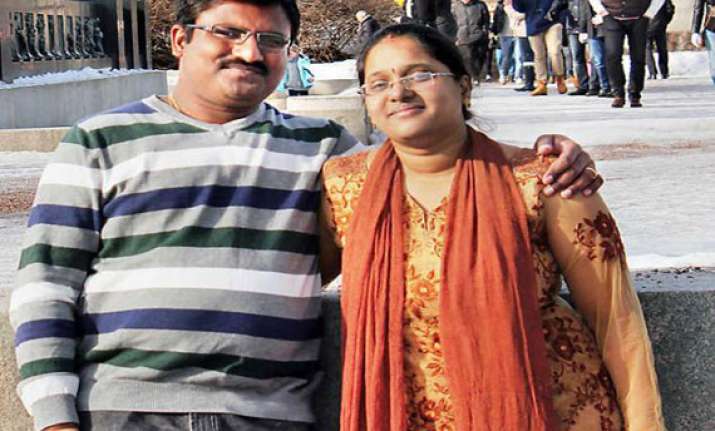 Oslo,Dec 4: The Indian couple facing criminal charges of child abuse were convicted on Tuesday by a district court in Oslo with the father getting an 18-month jail term and mother being sentenced to 15 months.
Chandrasekhar Vallabhaneni, a software professional from Andhra Pradesh, and his wife Anupama, who were arrested by the police in November, were convicted for gross or repeated maltreatment of their child/children by threats, violence or other wrong.
The prosecution had proposed a sentence of 18 months for the father and 15 months for the mother in the case which was upheld by the Court.
Reacting to the Court verdict, Indian officials in the Ministry of External Affairs said, "Our embassy in Norway has been in touch with the Indian nationals involved in the case. Even during the course of their detention the Consular Officer has been in touch with them. We will continue to render necessary consular assistance and will be in touch with their lawyer."
Justifying the arrest and charges, Kurt Lir, Head of Prosecution, Oslo Police Department, had said that "there were burn marks and scars on the body of the child, who has also been beaten by the belt."