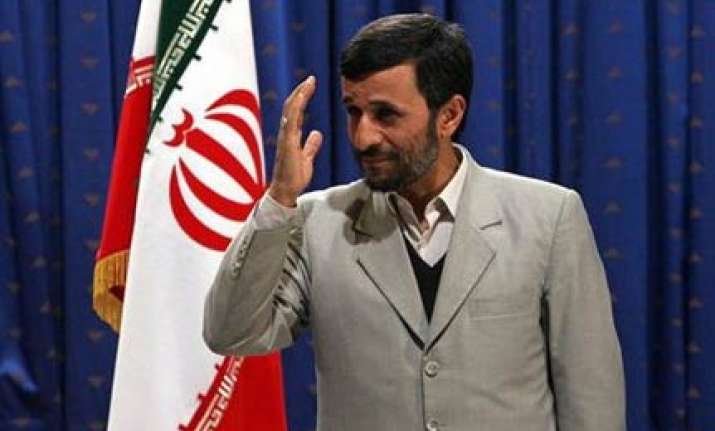 New Delhi, Nov 19: Upset over persistently critical statements by Iran on Jammu and Kashmir, India today summoned its acting Ambassador, telling him that such remarks impinged on the country's territorial integrity.
New Delhi issued a strong demarche to Iran's charge d'affaires Reza Alaei expressing its "deep disappointment" over the remarks, which is seen here as "impingement of territorial integrity and sovereignty".
In an apparent tit-for-tat, India, for the first time, abstained late last night from voting on the UN resolution on the human rights violations in Iran. In past, India has always voted against the resolution.
Noting that it was a matter of "serious concern", the sources said these comments have also factored India's decision to abstain from voting on the UN resolution, which was piloted by Canada and several other countries.
In an official reaction, Ministry of External Affairs said "our decision on the vote was made after due deliberation." while 80 countries voted in favour of the resolution, 44 voted against it and 57 countries abstained.
Sources were also quick to point out that even in many Organisation of the Islamic Conference (OIC) countries, there has been no consensus on the resolution and Saudi Arabia in past has voted in favour of the resolution.
The recent remarks were made by Iranian supreme leader Ayatollah Ali Khamenei.
"Today the major duties of the elite of the Islamic Ummah is to provide help to the Palestinian nation and the besieged people of Gaza, to sympathise and provide assistance to the nations of Afghanistan, Pakistan, Iraq and Kashmir, to engage in struggle and resistance against the aggressions of the United States and the Zionist regime, to safeguard the solidarity of Muslims....," he said.
He was addressing Hajj pilgrims in Tehran.
However, the sources refused to treat these remarks as "major setback" to the overall relationship, saying that the two countries have civilisational links and share a similarity of views on many issues.
They also maintained that India attaches highest priority to its projects with Iran and these remarks will not impact the other facets of the relationship.
The sources said that whenever India has raised the issue with Iran, New Delhi has been told that there was no change in the official position of Tehran on Jammu and Kashmir that the situation in the state was an internal matter of India.
They said India continues to monitor the developments in the matter.
Earlier in October, Iranian Foreign Ministry spokesman condemned Indian action against protesters in Jammu and Kashmir who were provoked by clippings of alleged desecration of the Koran in the US.
Spokesperson Ramin Mehmanparast had said to counter such protests could be "interpreted as supporting acts of sacrilege." Later, he said it was "perfectly acceptable for Muslims to react to the desecration of the Koran" and called upon the Indian government to show "self-restraint". PTI