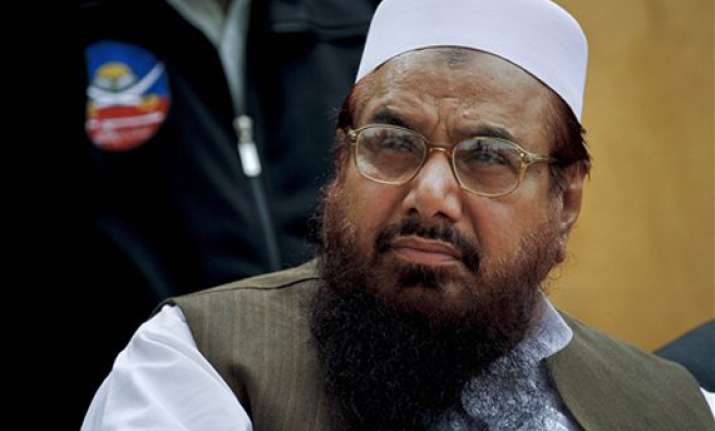 Islamabad, Apr 3 : Lashkar-e-Taiba founder Hafiz Mohammad Saeed, who has been named among the world's five most wanted terrorists by the US, has re-emerged as a key player in Pakistan's jihadi politics after a brief setback in the wake of the 2008 Mumbai attacks.
Though Saeed was briefly placed under house arrest after the Mumbai incident, largely due to pressure from the West and the UN Security Council, the 61-year-old militant ideologue staged a powerful comeback last year by uniting over 40 hardline and extremist groups under the umbrella of the Defa-e-Pakistan Council (DPC).
Cashing in on anti-American sentiments following a NATO air strike that killed 24 Pakistani soldiers in November, the DPC - which includes notorious banned groups like the Sipah-e-Sahaba - has organised massive rallies across Pakistan.
At these gatherings, militant leaders like Saeed have backed calls for jihad while targeting the US and India.  Saeed maintained a low profile for over a year after the Mumbai attacks, carried out by LeT, and for some time authorities barred him from appearing at gatherings.  
However, he stepped up his public appearances in 2011, and came to Islamabad for the first time since the Mumbai attacks on April 11 last year to lead funeral prayers for Kashmiri leader Maulvi Showkat Ahmed Shah.  
Since then, Saeed has shared the stage at public meetings with top politicians like PML-N chairman Raja Zafrul Haq and former Foreign Minister Shah Mahmood Qureshi, who appeared with the JuD chief at an anti-India meeting in Lahore on February 18.