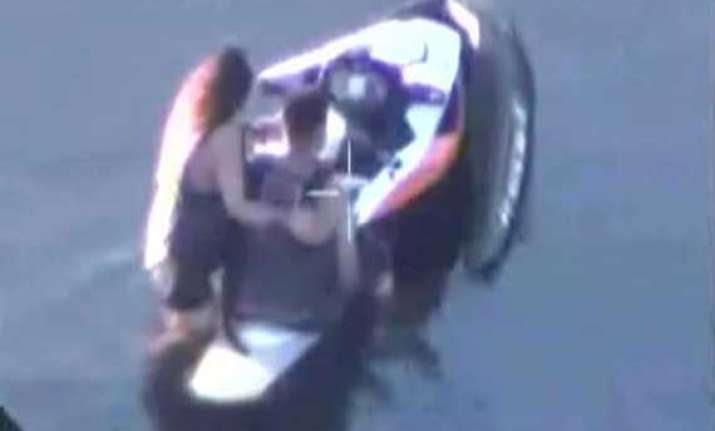 New Delhi: In contention for the Worst Date of All Time award, a man and a woman were stranded overnight on a jet-ski in Jamaica Bay.
It turned into a harrowing near-death experience for the two stranded amid sharp weeds for more than nine hours in the dark.
Juan Carlos Bueno, 29, brought girlfriend Nube Cajamarca-Cuji to his beach hangout Monday night with his buddies, and they all took turns on the Jet Ski.
Bueno took the craft out with Cajamarca-Cuji at 9:30 p.m. When they didn't return, friends called police.
Bueno said the Jet Ski stalled in shallow water, and they fell in several times.
They were wearing life jackets, but "the water was cold," he said.
They spent the night shivering, until NYPD Harbor and Aviation units found them at daybreak.
The two were treated for hypothermia.
"After what we went through, I don't think I'll ever get on a Jet Ski again. It was horrifying," he said.