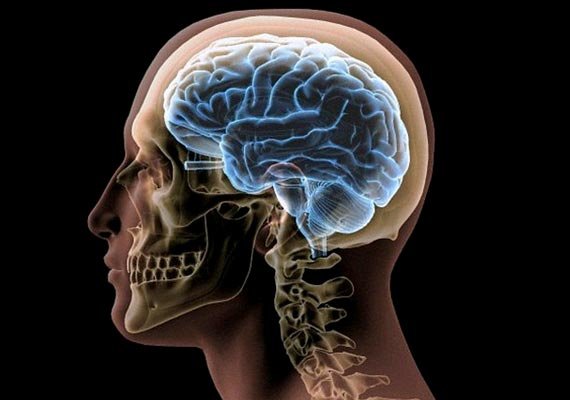 Beijing : A team of Chinese doctors has found a key part of the brain of a 24-year-old woman to be completely missing.
The woman, who experienced dizziness her entire life, went to the hospital recently to receive treatment for nausea and vomiting.
A brain scan revealed that the cerebellum - a region of the brain thought to be crucial for walking and other movements - was nowhere to be seen.
"The CT and MRI scans revealed no remnants of any cerebellar tissues, verifying complete absence of the cerebellum," doctors wrote in the report published in the journal Brain.
The brain area was filled with cerebrospinal fluid.
She also told physicians that she has been experiencing dizziness episodes her entire life.
People with damage to cerebellum typically experience debilitating motor difficulties.
But the woman practically led a normal life without any major motor problems and only slightly slurred pronunciation.
It may be because the young brain tends to be much more flexible or adaptable to abnormalities, Live Science reported.