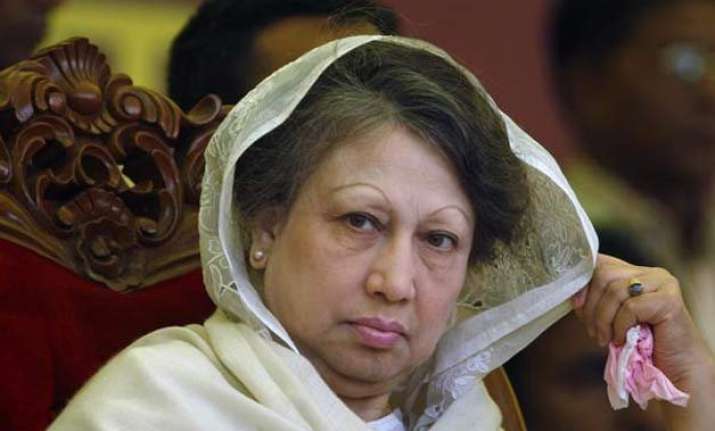 Dhaka: Bangladesh opposition leader Khaleda Zia's party has announced a 72-hour nationwide shutdown from tomorrow to intensify pressure on the government to hold fresh elections, raising tensions in the country already plagued by political standoff that has claimed over 100 lives.  
Bangladesh National Party, in a statement, yesterday said the shutdown would be effective throughout the country from 6 am (local time) tomorrow. Besides, the indefinite transport blockade would also continue.
The BNP-led alliance has already been enforcing an anti-government strike for the past two weeks from Sunday to Thursday, fuelling anger among parents of nearly 1.5 million students who are appearing in school examinations.  
The strike aims to intensify pressures on the government to hold fresh elections a year after last year's polls which BNP had boycotted over its disputes with ruling Awami League on the polls time interim government system.  
Zia's BNP along with its allies have continued to enforce a nationwide blockade since January 6 as part of their fierce campaign demanding a midterm election, which is otherwise scheduled for 2019.
The ongoing violence in the country has so far claimed the lives of over 100 people in the past seven weeks.  Some of the top BNP leaders have been lodged in jails by the authorities over the allegations of vandalising and torching vehicles.