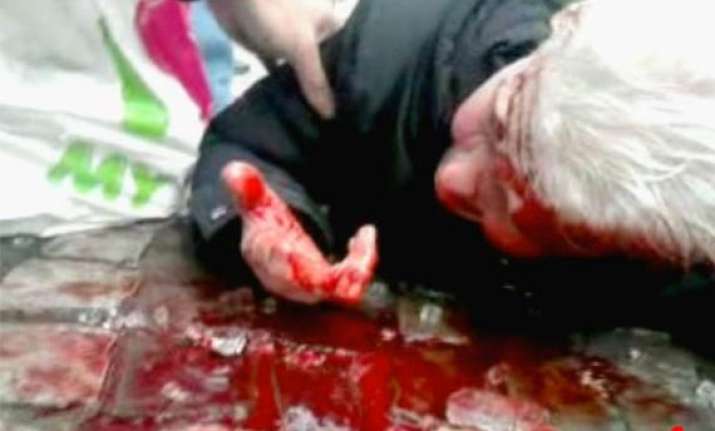 Liege (Belgium), Dec 14: Summoned for questioning by Belgian police, a man with a history of weapons and drug offenses left home armed with hand grenades, a revolver and an assault rifle. Stopping at a central square filled with holiday shoppers, he lobbed three grenades into the crowd, then opened fire.

Four people were killed, including an 18-month-old toddler, and 122 were wounded in the assault yesterday that brought tragedy to the pre-Christmas season of students reveling in exam results and preschoolers enchanted by brightly lit trees and holiday stalls.

Authorities said the shooter also died, but they were at a loss to explain the reason for the onslaught.

The prime minister said it was not related to terrorism.


In a second burst of deadly violence in Western Europe yesterday, attacks rare for the continent, a man shot and killed two Senegalese vendors at a market in Italy.

The mid-day attack in the eastern Belgian city of Liege sent hundreds of panicked shoppers stampeding down the cobbled streets of the old city, fleeing explosions and bullets.


Belgian authorities identified the shooter as Nordine Amrani, a 33-year-old Liege resident who had done jail time for offenses involving guns and drugs, and had been called in for questioning yesterday in a sexual abuse case.

Officials said Amrani left his home with a backpack, armed with hand grenades, a revolver and an FAL assault rifle.


He walked alone to the busy Place Saint-Lambert, the central entry point to downtown shopping streets, then climbed onto an overpass that gave him an ideal view of the square, which was bedecked with a huge Christmas tree and crowded with shoppers.


From there, Amrani lobbed three hand grenades toward a central bus stop, which serves 1,800 buses a day, and opened fire.

The explosions sent shards of glass from the bus shelter across a wide area.