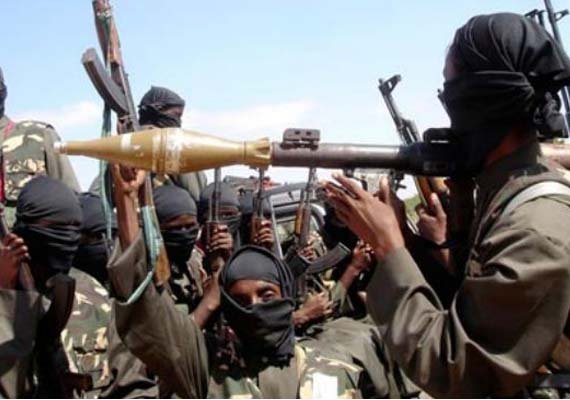 Abuja: At least 17 people were killed and 30 abducted by gunmen in a renewed attacks in northeastern Nigerian state of Borno, epicenter of Boko Haram violence, a local government chief said Sunday.
The gunmen raided villages in Maffa area, located in the central part of the restive northern province, from Thursday to Saturday, Xinhua quoted Shettima Maina, the local government chief of Maffa told reporters in Maiduguri, capital of Borno State, as saying.
"The victims were mostly from Ndongo community which was attacked last Thursday," he said, noting the remains of the victims were buried Friday.
Most of the teenagers abducted were of age 13 and above, Maina said. "Once they (the attackers) invade a community, they abduct all boys aged 13 years and above and take them to their base," he added.
The government official said that the abducted boys were being conscripted by the insurgents. Due to the attack, he said many residents of the area had already fled to Maiduguri for fear of being killed or losing their children to the insurgents.