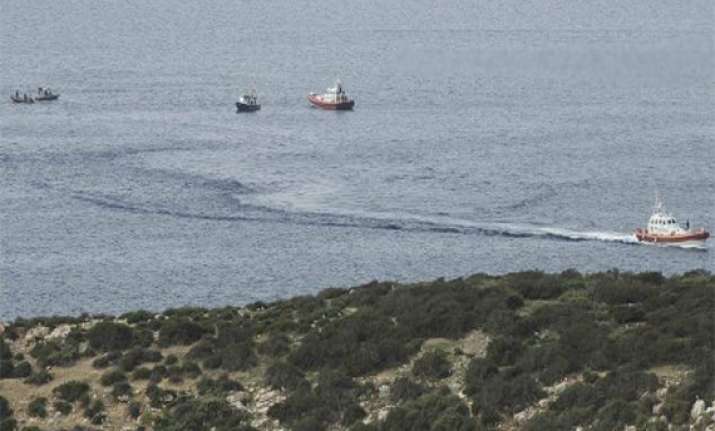 Rome: At least 12 people died after a migrant boat carrying some 250 African migrants capsized Friday in waters between Malta and Italy's Sicily, media reported.
The latest accident occurred a week after a shipwreck left more than 300 migrants dead near the Italian island of Lampedusa, Xinhua reported.
According to RAI state television, about 120 people were rescued in the Friday accident.
The heavily overloaded boat capsized some 104 km south of Lampedusa. A Maltese armed forces aircraft spotted capsizing ship, and a patrol boat of the Armed Forces of Malta (AFM) was first on the scene.
The capsizing took place in waters where Malta has search and rescue responsibilities.
Two Italian navy ships reportedly were pressed into service after being alarmed by the Maltese authorities.