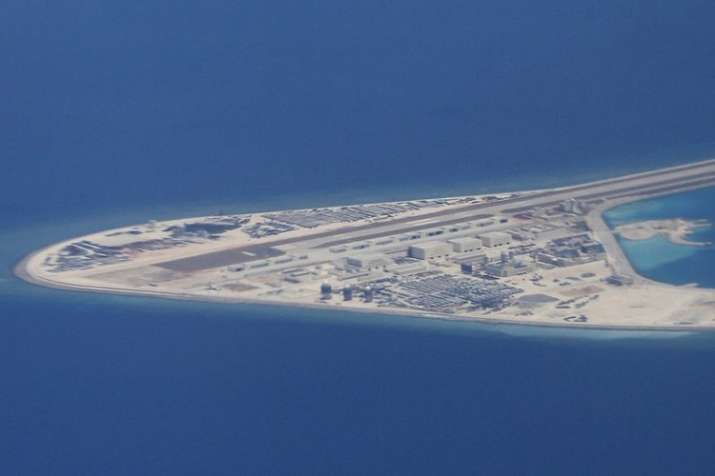 In the latest of spar between the United States and China on its claims over the disputed islands in the South China Sea, the White House on Thursday has warned Beijing of consequences if they won't withdraw its military buildup from the contested waters.
Addressing the media, White House Press Secretary Sarah Sanders said, "We're well aware of China's militarisation of the South China Sea. We have raised concerns directly with the Chinese about this and there will be near-term and long-term consequences."
However, she refused on comment on what the consequences would be.
The South China Sea which lies between Vietnam, the Philippines, China and many other countries is subject to a multitude of competing territorial claims.
In recent years, China has upped the ante seizing islets and atolls amid protests and warnings from other countries. In a befitting reply, the Chinese foreign ministry had even said that Beijing has 'indisputable sovereignty' over the islands.
In an act of aggression, China has deployed anti-cruise missile systems and surface to air systems on the Spartly islands in the South China Sea on Thursday.
Beijing sees the area as a key to expanding its defence forces beyond China's coast and securing oil supply routes. On the other hand, the United States and other western countries have insisted that disputes must be respected legally keeping in mind with the sovereignty of each country.