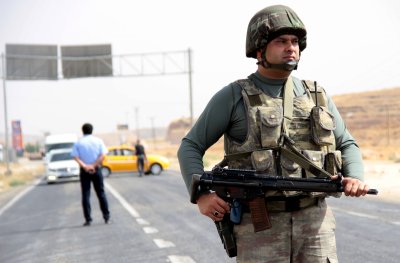 At least eight police officers were killed in a car bomb attack on a police headquarters in Cizre town of southeast Turkey today.
45 other people were reported to have suffered serious injuries in this attack.
According to Turkey's state- run news agency, the attack was carried out with a truck laden with explosives.
The truck hit a checkpoint some 50 meters (yards) away from a police station in the town of Cizre, in Sirnak province.
The blast caused severe damage to the police station.
The Health Ministry said it had sent 12 ambulances and two helicopters to the site.
Militants of the Kurdistan Workers' Party, or PKK, have carried out a string of car-bomb attacks on police and military targets in recent months.
Violence between the PKK and the security forces resumed last year, after a fragile two-year peace process between the government and militant group collapsed.
Hundreds of security force members have been killed since.
The PKK is considered a terror organization by Turkey and its allies.
(With AP inputs)