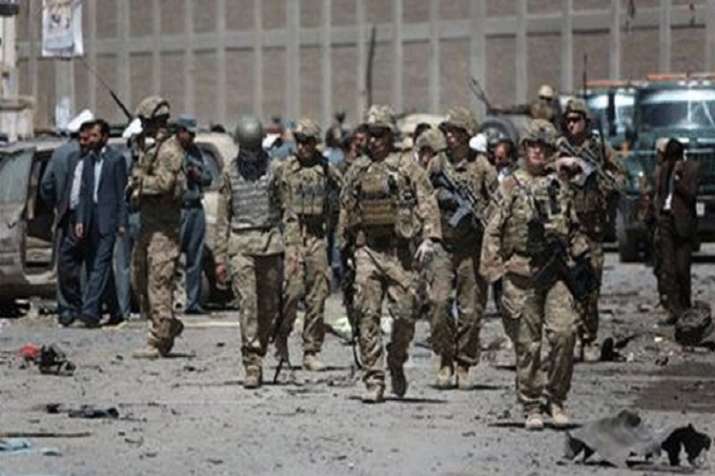 At least 14 people have been killed and more than 60 injured near Hamid Karzai International Airport in Kabul, shortly after Afghan Vice President Abdul Rashid Dostum returned to the country after more than a year in exile, reported TOLO news. The casualties were confimed by the Ministry of Interior Affairs.  According to latest reports, the Vice President's convoy has not been affected in the attack. However officials have told TOLO news that most of the casualties are security force members.
"The blast was probably caused by a suicide bomber," said interior ministry spokesman Najib Danish.
Dostum, who is linked to a catalogue of human rights abuses in Afghanistan, was mobbed like a celebrity as he left the chartered plane from Turkey where he has lived since May 2017.
Dostum, an ethnic Uzbek veteran of decades of Afghanistan's bloody politics, faced outrage from Western donor countries including the United States after reports in 2016 that his guards had seized Ahmad Eshchi, a political rival and subjected him to beatings, torture and violent sexual abuse.
He denied Eshchi's accusations but amid international demands that he be held accountable, he left the country in May last year, to seek medical treatment in Turkey. Once described by the U.S. State Department as a "quintessential warlord" Dostum has for years faced accusations of serious human rights abuses, including killing Taliban prisoners by leaving them in sealed cargo containers.
His return, which has been the subject of much speculation, comes amid violent protests in several provinces across northern Afghanistan, his traditional power base.
Thousands of Dostum's supporters have taken to the streets in recent weeks, shuttering election and government offices and blocking sections of highways to demand the release of a pro-government militia leader and call for Mr. Dostum's return.
No one immediately claimed responsibility for the explosion, but both Taliban and the Islamic State group are active in the Afghan capital.