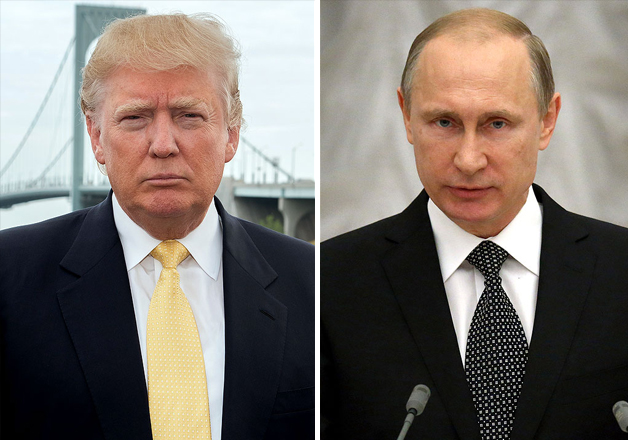 The CIA has concluded that Russia intervened in the 2016 election to help Republican leader Donald Trump win the presidency.
According to media reports, intelligence agencies have identified individuals with connections to the Russian government who provided WikiLeaks with thousands of hacked emails from the Democratic National Committee and others, including Hillary Clinton's campaign chairman.
The CIA shared its latest assessment with key senators in a closed-door briefing on Capitol Hill last week.
"It is the assessment of the intelligence community that Russia's goal here was to favour one candidate over the other, to help Trump get elected," a senior US official said.
Officials privy to the development described the individuals as actors known to the intelligence community and part of a wider Russian operation to boost Trump and hurt Clinton's chances.
Another official, however, said that there were minor disagreements among intelligence officials about the agency's assessment, in part because some questions remain unanswered.
The Trump transition team took no time to dismiss the findings saying, "These are the same people that said Saddam Hussein had weapons of mass destruction. The election ended a long time ago in one of the biggest Electoral College victories in history. It's now time to move on and 'Make America Great Again'."
Trump has consistently dismissed the intelligence community's findings about Russian hacking.
"I don't believe they interfered in the election," he told Time magazine this week. 
Meanwhile, US President Barack Obama has ordered a review into hacking aimed at influencing US elections, raised fresh concerns about Russia's meddling in the polls, the White House said, adding that the review is intended to be done before Trump's inauguration on January 20.
Trump defeated Democrat's Hillary Clinton in a stunning end to the Presidential race last month. He will take over as the 45th President of the United State on January 20.