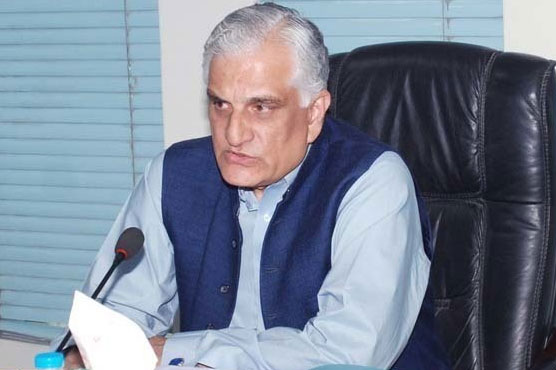 Amid the ongoing violent protests by Islamist organisations over the Khatam-e-Nabuwwat clause fiasco which led to 10 people being killed and over 250 injured, Pakistan Law Minister Zahid Hamid on Sunday chose to give in to their demands by resigning from the post.
As per reports, Zahid Hamid has tendered his resignation and is waiting for its approval by Prime Minister Shahid Khaqan Abbasi.
According to media reports, Hamid made the decision during his meeting with Chief Minister of Pakistan's Punjab province Shehbaz Sharif. 
Earlier in the day, Law Minister Zahid Hamid released a video message on social media to assure the people that he believes in the finality of Prophet Muhammad (PBUH), a day after his family house was attacked in Punjab.
In the video, the law minister read out the oath that election candidates must take under the constitution. 
The violent protests continued on Sunday, while the Pakistan army took up positions in government buildings.
Over 3,000 protesters gathered Sunday at the Faizabad intersection, the sit-in's epicenter, which links the capital Islamabad with the garrison city of Rawalpindi. Some, angry over the police's show of force the previous day, torched a car, three motorcycles and a guard post erected near the rally site Sunday. No casualties were reported.
Sunday's violence came a day after a failed police operation to disperse the demonstrators caused the deaths of 10 people and injured over 250 others. 
The clashes followed the police's failed attempts at clearing the protest by followers of cleric Khadim Hussain Rizvi of the Tehreek-e-Labaik party.
The protesters were demanding the resignation of Zahid Hamid over an amendment to an electoral law approved by Parliament which removed an oath public servants had to take before assuming office, reiterating their belief in Mohammed as the last prophet of Islam.