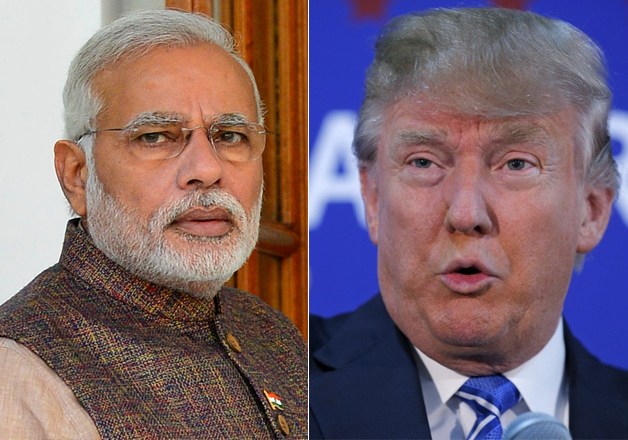 US President-elect Donald Trump, who is busy in planning the transition to his presidency in January, on Tuesday met his Indian business partners in New York and praised Indian Prime Narendra Modi's work saying 'he is doing a great job'.
According to a report in Economic Times, Trump, who met Atul Chordia, Sagar Chordia and Kalpesh Mehta at Trump Tower in New York on Tuesday afternoon, said that 'he wants to expand and cement ties with India'.
"Donald Trump was praising Modiji as always and added that he is doing a great job," Sagar Chordia, director of Panchshil Realty, said.
The report said that Trump's family was also present at the meet during which they discussed the Indian economy at length. 
They, however, didn't discuss about the government's recent decision to scrap Rs 500 and Rs 1000 notes. But Kalpesh Mehta of Tribeca, Trump's India partner, mentioned that Trump's kids knew about it and they termed it as an 'incredibly bold move'.
Mehta further stated that Donald Trump Jr expressed satisfaction with the pace of Trump Organization's India business and showed interest in expanding it further.
PM Modi has forged a close working relationship with the US government and recently he had said that he is 'looking forward to work with Trump with whom he has good relations'.
It is worth mentioning here that Trump, 70, is a confessed fan of India. During his presidential campaign, he had India as 'key strategic ally' and lauded economic policies of the government saying 'he wants to work with New Delhi'.
Trump defeated Democrat's Hillary Clinton in a stunning end to the Presidential race. He will take over as the 45th President of the United State on January 20.