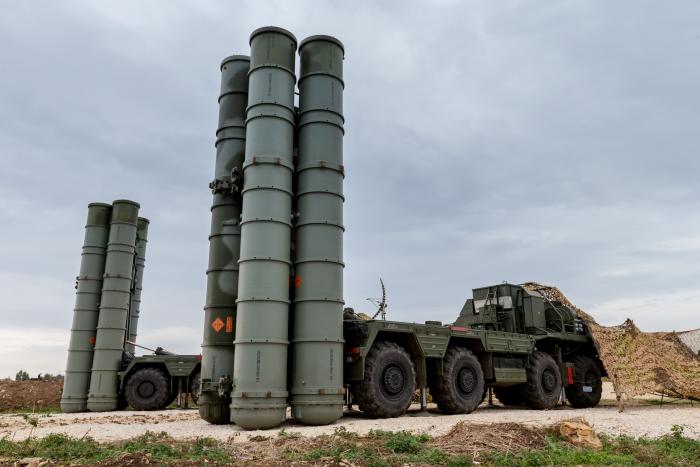 Indian Ambassador to Russia Pankaj Saran on Friday said that despite concerns raised by the United States, New Delhi will not back out of S-400 Triumf advanced air defence system deal with Moscow.
He also asserted that India is committed to all its military-technical agreements with Russia.
In an interview to news agency TASS, Saran said that military-technical cooperation between India and Russia was discussed during the Sochi meeting between the top leadership of the two countries in May.
"We are committed to all our agreements in this sphere, including purchase of S-400. India has a long history of military-technical cooperation with Russia based on trust and mutual benefit. There is no change in the approach of India to our partnership in this field," Saran said.
However, the Indian Ambassador refused to  fix any time-frame for the signing of the Rs 39,000-crore deal saying "we have achieved significant progress in the negotiations".
On Thursday, Republican Congressman Mac Thornberry, Chairman of the House Armed Services, told media persons that there was a lot of concern in both the Donald Trump administration and the Congress regarding the S-400 missile system being acquired by any of American partners, including India.
Thornberry further said that if New Delhi went ahead with the purchase, it would complicate "our ability to work out inter-operability" at a time when the US had issued sanctions against Russian oligarchs and companies.
Thornberry, who  had visited India last week, further said that the US was making sanctions against Russia "flexible" for its allies like India to allow them breathing room to continue dealing with Moscow -- but only to maintain their legacy equipment and at the same time they must wean themselves off Russian equipment.
Defence Minister Nirmala Sitharaman, had also said recently that the US sanctions were not binding on India, adding New Delhi will go ahead with the proposed purchase of S-400s.
She also said that India's ties with Russia were independent of external influences and relationships with other countries and the same had been conveyed in all its engagements with the US.