Follow us on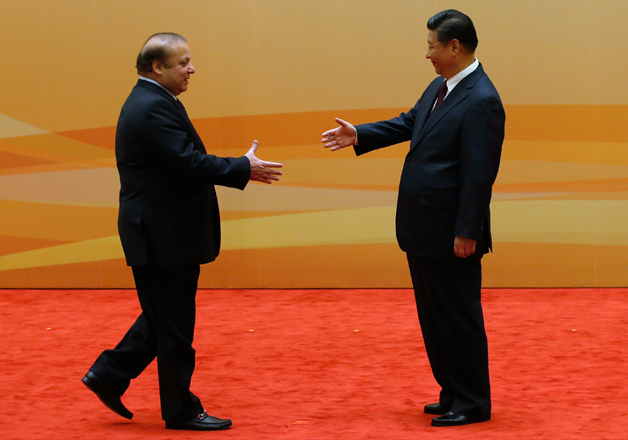 Islamabad: Zamir Akram, Pakistan's former permanent representative at the United Nations in Geneva and envoy at the Conference on Disarmament, has said that Islamabad was banking on good friend China to block India's chances of making it to the coveted Nuclear Suppliers Group (NSG).
According to Pakistani news website Dawn, speaking at a conference on the International Nuclear Order, organised by the Strategic Vision Institute (SVI) and Konrad Adenauer Stiftung, Akram also said that chances of India gaining entry into NSG are virtually nil as Beijing will never allow India to enter the NSG because this would affect its nuclear cooperation with Pakistan.
China is committed to ensuring that both India and Pakistan gain membership to the 48-nation NSG at the same time, Akram said, adding that there are some countries that are upset by the 'double standards' being shown in India's case, and are calling for an approach based on criteria.
This is the second time in a month that a senior official involved in Pakistan's nuclear affairs has dismissed India's chances.
At a conference late last month, adviser to the National Command Authority Lt. Gen. (retd) Khalid Kidwai had said, "We also have friends in NSG who would not let it happen."
Discussing the global nuclear order, Akram said it had been destabilised by a number of factors, including the world powers' double standards and discriminatory exemptions granted to India.
Former chairman of the Joint Chiefs of Staff Committee, General Ehsanul Haq, criticised the world nuclear order for being 'highly discriminatory and obstructive'.
He said Pakistan's nuclear programme would continue, 'no matter how adverse the environment, to provide us the credible deterrence against the existential threats we confront'.
SVI president Zafar Iqbal Cheema said the world powers were using the Nuclear Non-proliferation Treaty (NPT) and the Non-Proliferation Regime (NPR) for their political, strategic and foreign policy objectives, thereby diminishing their credibility.
He said Pakistan was a victim of the West's discriminatory attitude. The Indo-US nuclear deal provides India with fissile material for 50 additional warheads every year by sparing local resources.
SVI also called for maintaining credible deterrence capability against India, and advised against compromising security for mainstreaming in the nuclear order.
With IANS Inputs