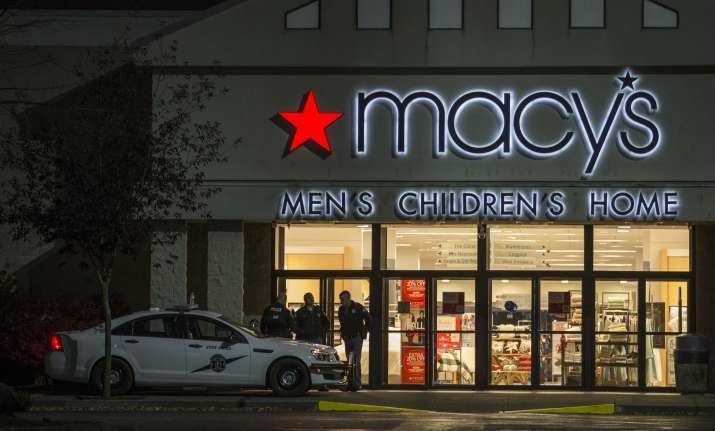 The suspect in a shooting at a Washington state mall that killed five persons dead was caught, police said.
The suspect has been identified as Arcan Cetin, 20-year-old resident of Oak Harbor in Washington.
A gunman opened fire at the Cascade Mall in Burlington, Washington, Friday night, killing four females and a male before fleeing. Law enforcement staged a massive search over more than 20 hours for the suspect, initially described by witnesses as a young Hispanic male wearing black.
The Washington State Patrol said in statement that on Saturday evening at around 7.15 p.m. (local time), the gunman who opened fire on Friday in the Cascade Mall, Burlington was in custody. 
The patrol said more details of the gunman would be released later, NBC News reported.
According to the statement, a 20-year-old was taken into custody in Oak Harbor, a city about 28 miles southwest of Burlington.
Five victims - four females and a male - were killed after a gunman described as wearing a black T-shirt and black shorts opened fire inside a Macy's department store in the mall.
Security footage showed the man entering the mall. In additional footage from about 10 minutes later, he "entered Macy's with a rifle and fired multiple times", police said.
The four female victims were pronounced dead on Friday night, and the male victim was taken to a hospital where later succumbed to injuries.
The FBI said terrorism was not suspected.
Surveillance video captured the suspect entering the mall unarmed and then recorded him about 10 minutes later entering the Macy's with a "hunting type" rifle in his hand, Mount Vernon police Lt. Chris Cammock said.
Authorities did not say how the suspect may have obtained the weapon — whether he retrieved it from outside or picked it up in the mall — but they believe he acted alone. The weapon was recovered at the scene.
The identities of the victims — four women who ranged in age from a teenager to a senior citizen — were withheld pending autopsies and notification of family. The identity of the man who was fatally shot was also withheld and may not be released until Monday.