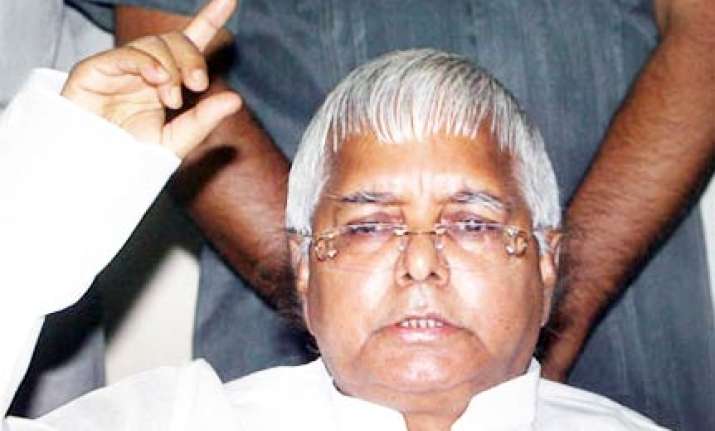 RJD supremo Lalu Prasad on Wednesday said attempts to ensure passage of the Women's Reservation Bill in its present form would lead to the downfall of UPA government.   
"Attempts to pass the Women's Reservation Bill in its present form will lead to collapse of the UPA government. I am sure it won't be able to complete its full term," Prasad told a conference organised by the atti pichda sena (forum for extremely backward people).   
Asked how he would be able to topple the government with just four MPs, Prasad replied, "I want to tell them only four persons are required to carry a dead body to a funeral. I can also claim at this stage that I alone am sufficient to pull down the government."   
He expressed apprehension that there would not be any seat left for men after three or four elections were held to the Lok Sabha and state assemblies if the Bill was implemented in its present form.   
He said the Congress was making attempts to divert the people's attention from the escalating prices of essential goods to the Bill.   
On criticism for opposing the Bill, he said he had brought his wife Rabri Devi to politics and she was installed as chief minister at a time of crisis.   
He charged Chief Minister Nitish Kumar with playing into the hands of communal forces on the issue of the bill.   
Prasad claimed that though the NDA had a good number of MPs in Lok Sabha but they did not have the "courage to ensure justice for Bihar". PTI