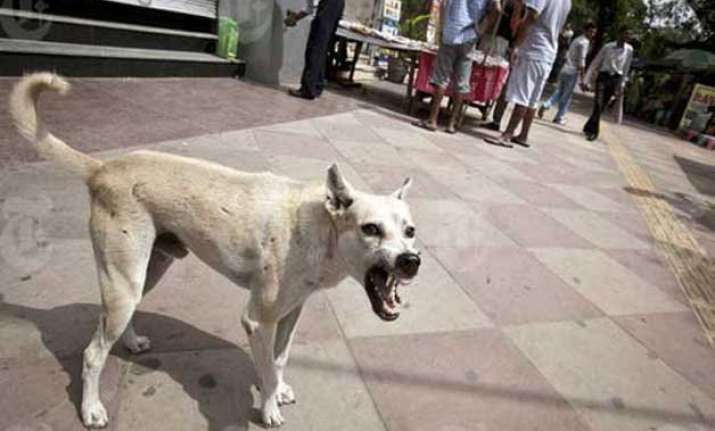 Ludhiana: A 'Stray Dog Sterilisation' project wherein city residents are expected to get relief from the menace of stray dogs, will start here tomorrow.  To be launched by Ludhiana Municipal Corporation, 25,000 stray dogs will be sterilised in the next two years under the project.
The Rs 2 crore project will be formally launched by Irrigation Minister Punjab Sharanjit Singh Dhillon and Ludhiana Mayor Harcharan Singh Gohalwaria.  The contract for this project has been awarded to a Hyderabad based company, Vets Society for Animal Welfare and Rural Development.
Giving details, Amarjit Singh Sekhon, Joint Commissioner (Sanitation and Health), Ludhiana Municipal Corporation, said a sterilisation centre has been specially set up for this project near Haibowal Dairy Complex on Hambran Road, here.  He said the hospital comprises an Operation Theatre, three rooms and 20 kennels.
Sekhon informed that the stray dogs would be sterilised using conventional technique which is approved by Animal Welfare Board of India.
He said the company, Vets Society for Animal Welfare and Rural Development, has been asked to sterilise 1,200 dogs per month.
Ludhiana MC Mayor Harcharan Singh Gohalwaria said once a stray dog is sterilised, the company would conduct its ear notching (a V shape cut on the dog's ear), for recording that this particular dog has been sterilised.  The Ludhiana MC plans to start this project from one particular pocket and would cover the entire city in a phased manner.
Mayor said this project would prove beneficial for the city residents.
"Once this project starts its operation, the city residents would heave a sigh of relief from this menace of stray dogs," he said.
Dog sterilisation project will be carried out in a transparent manner and it will be ensured that dogs are not harmed in any manner during the entire sterilisation process, he said.