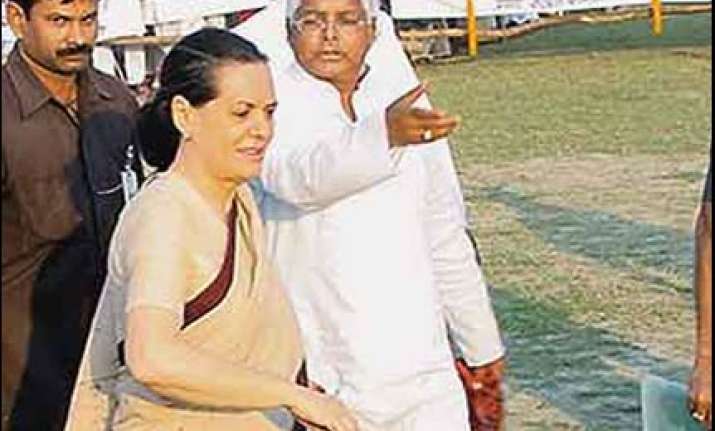 Congress President Sonia Gandhi on Tuesday  took a dig at RJD chief Lalu Prasad telling him in a lighter vein that he needed to be on the side of the Women's Reservation Bill since he had seven daughters. 
"He has seven daughters. I was telling him that within his family there are seven for the Bill," Gandhi told reporters when asked about her informal interaction with Prasad and SP chief Mulayam Singh Yadav in the Lok Sabha. Asked what was Prasad's reaction, she said "he just laughed". 
Gandhi expressed hope that "our former partners remained with us on the Bill." 
Prasad and Yadav have been the most prominent opponents of the Women's Reservation Bill and they had a nearly 20-minute interaction with Gandhi in the House when it was adjourned. PTI