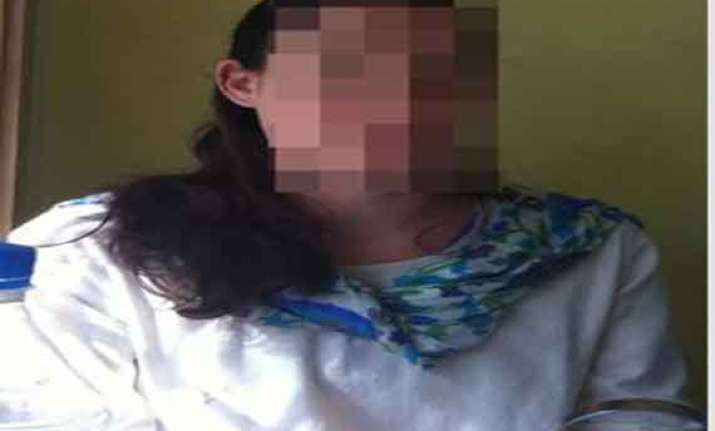 Bangalore: Koramangala Police on Monday received a complaint from an American woman Amber Marie Switzer that an Indian man with whom she was sharing a flat in Jakkasandra, Bangalore had beaten her and then threw her out of his flat.
Amber said, the  physical assault and eviction took place on the night of January 31.
Amber came to India  from San Francisco in December last year for self-discovery by meditating at the Sathya Sai Baba ashram in Puttaparthi.
She met Sai Rohit Srivastava at the ashram where she was learning to meditate. . Their friendship blossomed so fast that within two days of meeting him on December 12, she moved into his apartment at Sai Turiya building, Puttaparthi.
Subsequently, both came to Bangalore and stayed at Rohit's flat in Jakkasandra.
On January 31 both Rohit and Amber went to a party, where both of them consumed alcohol, along with the two girls who were with Rohit.
At around 9.45 p.m. they returned to the apartment, after which Rohit pushed Amber to the wall, punched  her on the face and all over the body repeatedly.
Amber was found crying outside Rohit's flat by a neighbour,who took her to her home and gave her first aid.
Next day Amber filed a complaint of physical assault with the Koramangala police. Police is investigating .