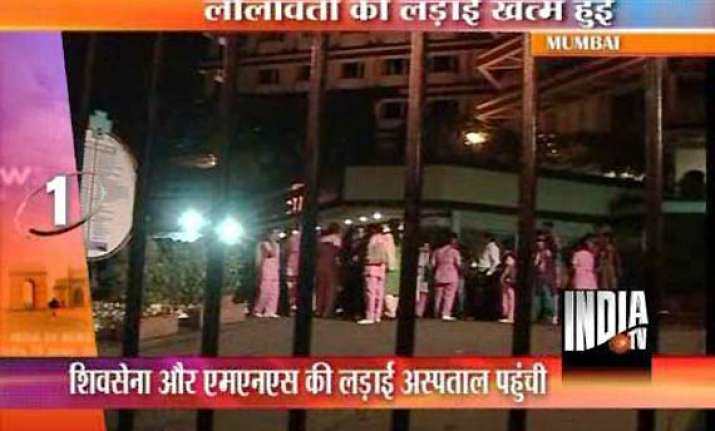 Mumbai, Aug 6: Nearly 450 nurses working in Mumbai's Lilavati Hospital went on a flash strike on Friday night as one of the nurses was suspended by the management.

The nurses owing allegiance to Raj Thackeray's MNS-affiliated union went on strike to protest the suspension saying that she was meted out injustice for disallowing the daughter of Bal Thackeray's PA Ravi Mhatre from going out in her car from the hospital.

The other union in the hospital is affiliated to Shiv Sena. Late in the night, Raj Thackeray telephoned from Gujarat and intervened to end the strike.