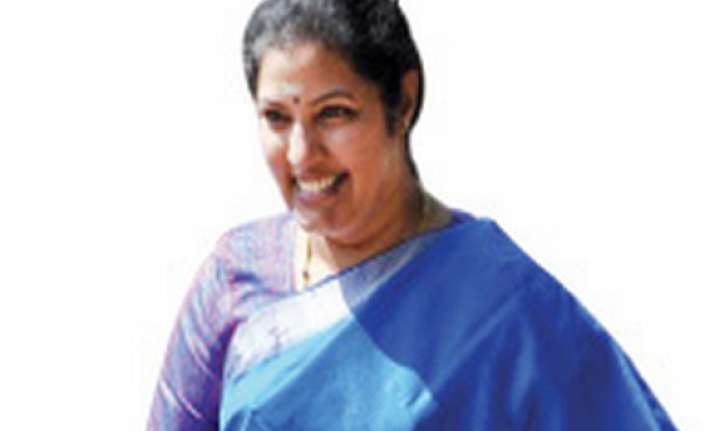 New Delhi: The resignation of Union Minister of State for Commerce D Purandeswari was last night accepted.
A Rashtrapati Bhavan communique announced the acceptance of the resignation of Purandeswari who a few days ago joined the BJP to fight the Lok Sabha elections from Visakhapatnam in Andhra Pradesh.
The daughter of former Chief Minister N T Rama Rao had resigned from the government a few months ago after it decided to bifurcate Andhra Pradesh, which she was opposed to
.