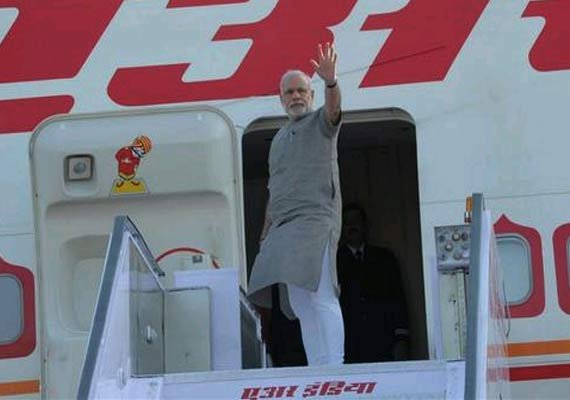 New Delhi: The departure of Prime Minister Narendra Modi's plane 'Air India One' was delayed for almost 92 minutes on Thursday night at Nay Pyi Taw Airport of Myanmar, from where it was scheduled to fly to Brisbane, over a reuelling row , according to a report published in Times of India .
Not only this, the report further says that when AI engineers asked for the equipment needed to refuel Air India One, they were threatened with arrest!
The delay was caused as the staff was waiting for the plane to be refuelled.   
After a long wait, Air India One got fuel for the flight with great difficulty. The issue was solved after the intervention of the Special Protection Group (SPG) and the Indian embassy in Myanmar. The fuelling "service provider" at the airport behaved as if it did not want to cooperate with the AI engineers.
In phases, the aircraft finally got fuel around 5.10pm to 10.35pm. Then, it taxied out at 11.02pm— delayed by 92 minutes compared to the scheduled departure time of 9.30pm. The staffs of the PM waited till they were told the plane was ready to depart, after which they left for the airport.