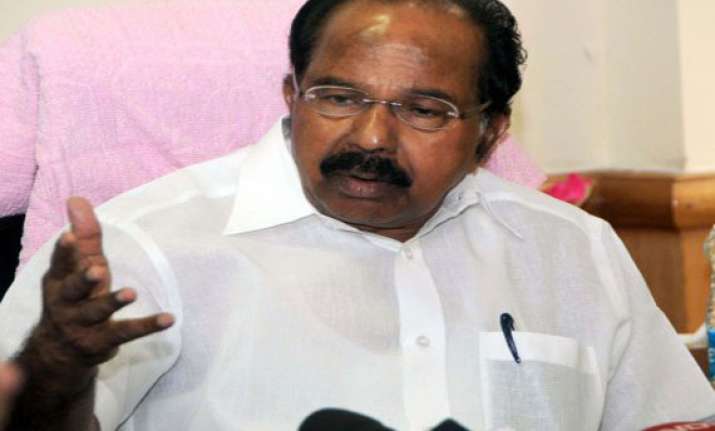 Bangalore, Nov 2 : Admitting that the decision to limit supply of subsidised cooking gas (LPG) cylinders to six a year has caused hardships, Petroleum Minister M Veerappa Moily today said it is for the public sector oil firms to take a call on raising the cap.
Moily, who earlier this week took over as the Oil Minister, said there has been demands from within the Congress as well as from Opposition to raise the limit.
Also, states like Jammu and Kashmir and those in the North East have cited logistics problems in implementing the decision to limit the number of subsidised cylinders to six per household in a year, he said.
"They have gone by some arithmetic that on an average only six cylinders are enough (for a household). This is arithmetic, (but) there is also a chemistry, which they have not done," Moily told NDTV here.
Stating that the government has deregulated many things, he said the decision to raise the cap rests with the oil companies.
"This (raising cap) is a matter the oil PSUs will have to consider... We have given a lot of liberty of oil companies, we (the oil ministry) do not want to take decision," he said.
"Of course," was his reply when asked if there were demands to raise the cap. "Our AICC spokesperson has said there should be an increase in the cap and many political parties have also said that."
"Some of the states like Jammu and Kashmir say logistics is a real problem for them. Putting a cap has put a lot of hardship. Many of North Eastern State Chief Ministers have also raised (the issue)," he said.
Emerging story.