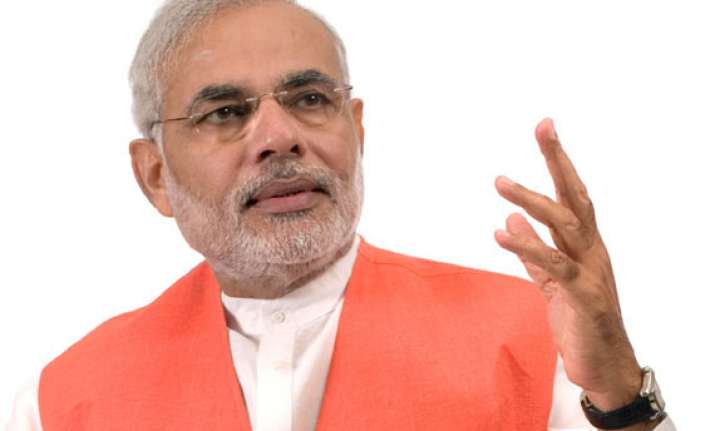 Ahmedabad: BJP's prime ministerial candidate Narendra Modi will address the party workers from six lakh polling booths in the country on April 6 through a televised broadcast.
Modi yesterday said on Twitter: 'On 6th April, which is BJP's Foundation Day, will connect with Karyakartas (workers) from over 6 lakh polling booths.'
On the 34th foundation day of BJP party workers across the country will reach out to more than three crore households.
The day would be celebrated as 'Vijay Sankalp Diwas'.  
'All booth in-charges will spend entire day with voters and other party workers,' says the party's website.
During their interaction with voters, workers are advised to give information about Modi as well as the local BJP candidate.
Modi would be sending an SMS to every worker.
Guidelines issued by the party for the day also prescribe vthat female workers should carry henna cones and draw BJP's symbol (lotus) on the hands of at least 10 women voters in the area.