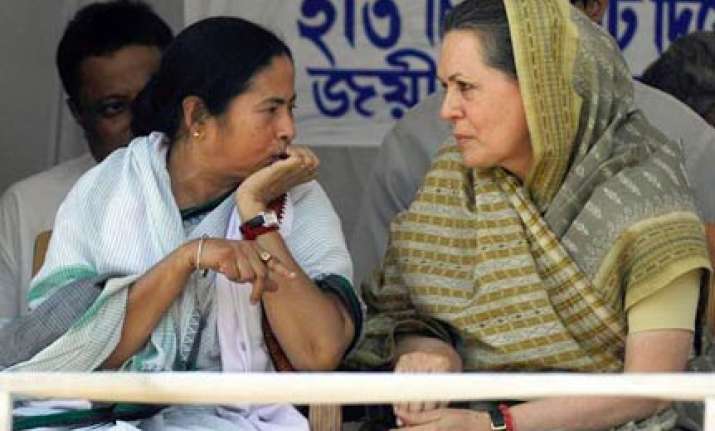 A day after Trinamool Congress abstained from voting on women's reservation bill in Rajya Sabha, party supremo Mamata Banerjee  on Wednesday met Congress President Sonia Gandhi and explained her party's stand. 
Banerjee, a key UPA constituent, and her party leader and Minister of State for Health Dinesh Trivedi held a 45-minute meeting with Gandhi at her residence, which was described as "very positive". When contacted, Trinamool Chief Whip in Lok Sabha Sudip Bandopadhyay said Mamata explained to Gandhi her party's position on the issue. 
Gandhi had last night expressed surprise at Trinamool Congress' abstention after pointing out that Mamata was initially very enthusiastic about the Bill at a meeting of the union cabinet.
TC has been maintaining that the "sentiments" of the minorities should be incorporated in the women's quota bill. It has not yet made clear what stand it would take when the legislation comes up for consideration in the Lok Sabha.  
The Railway Minister was apparently stung by a Congress member's remarks today in the Rajya Sabha that some ministers were "not obeying" the discipline of the government.  After the remark was made during a debate on the Railway Budget, Banerjee left the House briefly with BJP member S S Ahluwalia. 
Earlier in the day today, Banerjee attributed her party's abstention from voting on the Women's Reservation Bill in Rajya Sabha to a "communication gap" and said she was committed to the Constitutional amendment. PTI