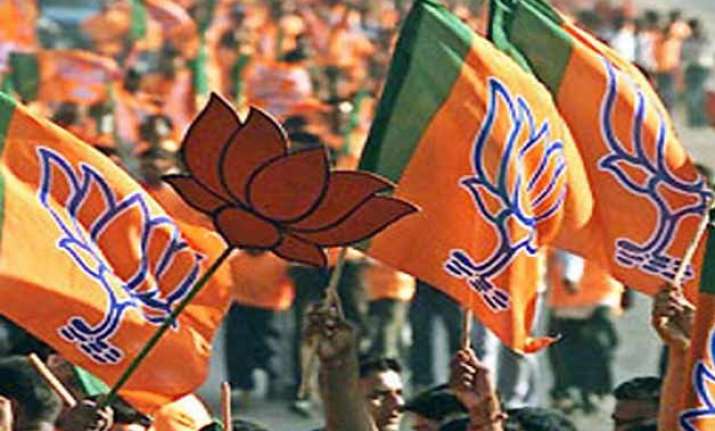 BJP to celebrate Jan Kalyan Parv all over India
Delhi:
BJP celebrates Jan Kalyan Parv all over India on completion of one year of Modi Government with programme of union ministers/MPs to highlight the government's achievements.
Sonia Gandhi to visit Rae Bareli
Rae bareli: Congress president and Rae Bareli MP, Sonia Gandhi will inaugurate works done under the MP Local Area Development (MPLAD) funds during a day-long visit here on Thursday.
Amit Shah to hold public meeting in Goa
Panaji: BJP President Amit Shah will address a public meeting in Goa today and hold a series of meetings with office bearers, legislators and ministers, a senior party functionary.
Nitin Gadkari will release E-BOOK of his ministries
Delhi: Nitin Gadkari will release E-BOOK on the completion of one year of the Narendra Modi government at room no. 409 at 12.30 PM at Transport Bhavan, Parliament Street.
Rahul Gandhi to address concluding session of NSUI meet
Delhi: Rahul Gandhi to address concluding session of NSUI meet today at 4pm, Mavlankar Hall. He will also launch the NSUI App and award the high performing district units. Concluding session of NSUI from 10am to 6pm.
Rajan to arrive in Srinagar for two-day visit
Srinagar: The Reserve Bank Governor Raghuram Rajan is arriving here today on a two-day visit with a focus on rehabilitation of last year's flood-affected people in the valley.
Court to hear arguments on charges in Tytler's case
New Delhi,  A Delhi court has fixed May 28 for commencement of arguments on framing of charges in a case in which CBI had named Congress leader Jagdish Tytler and businessman Abhishek Verma in a charge sheet for allegedly sending a forged letter to the then Prime Minister Manmohan Singh in 2009.
DU admissions to begin today
New Delhi, The process of admission to 54,000 seats in Delhi University's undergraduate courses will commence from today with the varsity putting in place "strong, dedicated" servers to deal with the huge traffic expected online.
Yaduveer to become 'prince'
Mysuru: Yaduveer Krishnadatta Chamaraja Wadiyar, the adopted son of Pramoda Devi Wadiyar will be crowned as the 'prince' of the erstwhile Wadiyar dynasty at Amba Vilas Palace here today. He will ascend the silver throne (Bhadrasana) soon after his coronation.