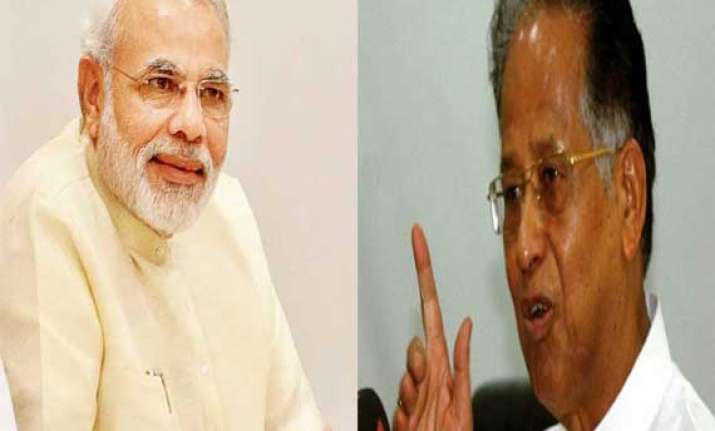 Guwahati: Taking a dig at 'NaMo Chai', Chief Minister Tarun Gogoi today said branding tea in the name of BJP prime ministerial candidate Narendra Modi was an insult to world famous Assam tea and the people of the state.
"Modi tea is an insult to the world famous Assam tea. It is an insult to Assam. It is an insult to the people of Assam," he told a press conference here.
Gogoi said Assam tea was known for its flavour and variety, but not 'Modi tea'.
As part of its poll campaign, BJP was trying to cash in on Modi's tea seller background by serving tea as 'NaMo Chai' at various poll-related functions.
The move had attracted the ire of the Uttar Pradesh Election Commission which objected to the party serving free tea to influence voters and also taken note of Modi's 'Chai pe Charcha' programme.
Gogoi also alleged that Modi was communal and BJP was responsible for demolition of Babri Masjid.
"He (Modi) is also trying to divide the Barak Valley from Brahmaputra Valley...He doesn't have trust in democracy. He is spreading hatred," he added.