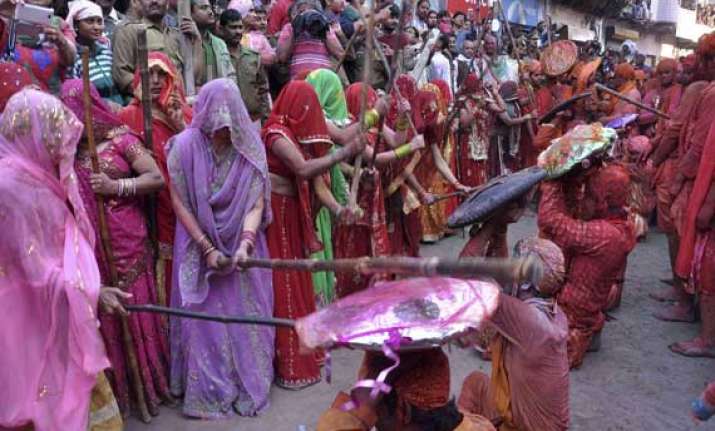 New Delhi: Holi is a festival of colours celebrated across northern, eastern  and western India.
Legend has it that Lord Krishna used to play this festival of colours with his consort Radha and other Gopis in Vrindavan.
In Barsana, the birthplace of Radha, a village  42 kms away from Mathura, is of particular interest.
Here, men from Nandgaon, the land of Krishna ,come to play Holi with the women of Barsana and hope to raise their  flag over Shri Radhikaji's temple. But, instead of colours they are greeted with sticks by the gopis. Hence, the Holi get its new name here-Lathmaar Holi.