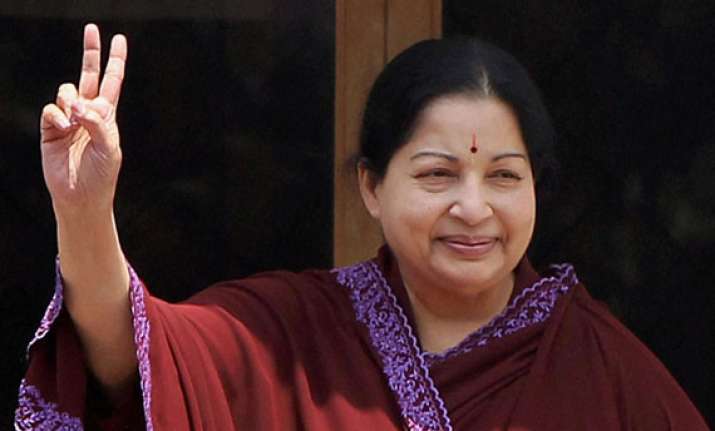 Bangalore: The Karnataka High Court today dismissed a petition filed by Tamil Nadu Chief Minister Jayalalithaa and three other accused in a disproportionate assets case, seeking a stay on the trial taking place in a special court here.
Justice Anand Byrareddy dismissed the plea, observing that the case which is being heard before the special court was in the final stages.
"The special court has already concluded recording statements of witnesses presented by Special Public Prosecutor Bhavani Singh. Hence, the case is in final stages and it is inappropriate to entertain the petition now," he said.
The prosecution yesterday completed final arguments before the special court Judge John Michael Cunha, who concluded recording statements of witnesses presented by Singh. Singh had begun final arguments in the case in the last week of March.
The court has also recorded about 400-page written statements presented by DMK counsel.
Jayalalithaa has been charged with accumulating Rs 66 crore wealth disproportionate to known sources of income in 1991-95 when she was the Chief Minister of Tamil Nadu.