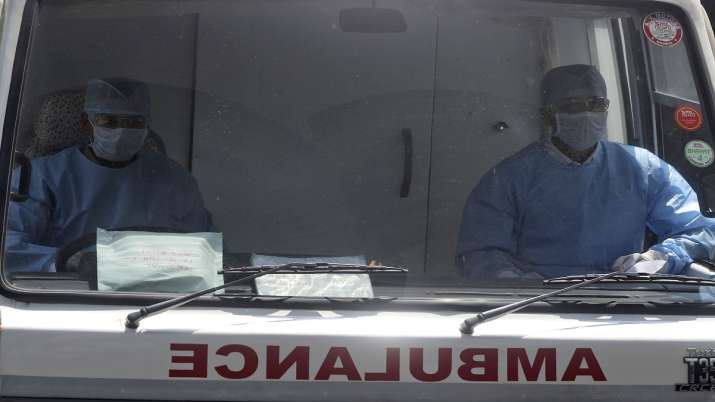 Jaipur has witnessed six new coronavirus positive cases taking the overall COVID-19 patients toll to 210 in Rajasthan. Out of the six people who have been tested coronavirus positive, one of them belongs to Tablighi Jamaat. India coronavirus cases toll has surged to 3374 on Sunday including 77 deaths while 267 patients have been cured. India is under a 21-day lockdown period after PM Modi announced it on March 24 asking people to restrain for going out of their homes and maintain social distancing as it was very important to contain the coronavirus from spreading further. India currently has over 3374 COVID-19 cases including 77 deaths while 267 patients have recovered. Globally, there are now over 1,200,000 coronavirus cases and over 64,000 people have died.
Earlier on Saturday, a 60-year-old coronavirus positive woman having no travel history died at a hospital in Rajasthan's Bikaner on Saturday as the state reported 12 fresh positive cases, taking the tally to 191. Of the new cases, eight can be linked to the Tablighi Jamaat congregation in Delhi in mid-March. "A 60-year-old woman admitted at a government hospital (PBM Hospital) at Bikaner for the last four days died today. She had no travel history. She was handicapped and on ventilator," Additional Chief Secretary (Health) Rohit Kumar Singh said. He said that out of eight Tablighi Jamaat-linked cases, six are from Jhunjhunu and two from Churu district.
The country saw an increase of 302 new COVID-19 cases in the last 12 hours, according to the Ministry of Health and Family Welfare. Maharashtra meanwhile continues to be the COVID-19 hotspot in the country with the maximum number of people infected with the deadly disease. Next to Maharashtra is Tamil Nadu with over 485 coronavirus cases as the city registered a steep rise in the past few days after Tablighi Jamaat incident. Delhi is also one of the worst-hit regions having over 445 COVID-19 cases.
ALSO READ | Man shot dead in Prayagraj for questioning Tablighi Jamaat gathering during COVID-19 lockdown
ALSO READ | Bhopal: Several vegetable markets shut after grocery wholesaler tests COVID-19 positive