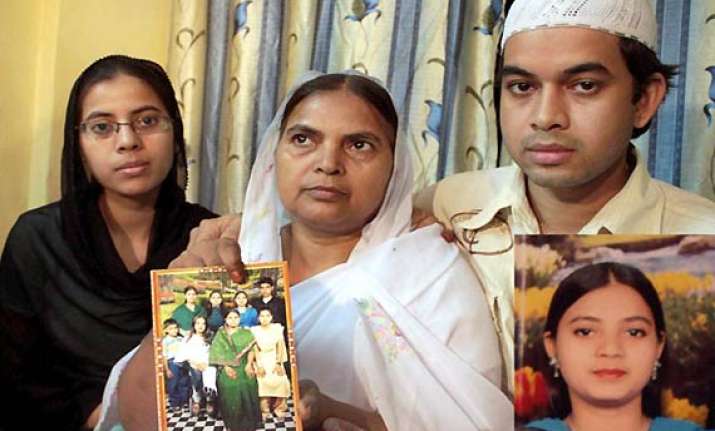 Ahmedabad, Jul 19: The Gujarat High Court today appointed a Bihar cadre IPS officer as the chief of the SIT probing the Ishrat Jahan encounter—the fourth in less than a year—and slammed the Union Government for adopting a "casual approach" to the case.

Rajiv Ranjan Verma was made the head the Special Investigation Team(SIT), a post which appeared to be jinxed, after another court appointee J V Ramudu, an Andhra Pradesh cadre IPS officer, backed out of the job last Friday.

The Centre had assured the court that his consent has been taken for the job. However, Ramudu refused to take up the assignment last Friday due to health reasons and informed the court that his consent in the matter was not sought in an embarassment to the Centre.

The Centre today through Assistant Solicitor General Pankaj Champanari moved an application in the court of Justice Jayant Patel and Abhilasha Kumari, giving updates on Ramudu's denial and suggested new names for his replacement.

Besides Verma, the names of R C Arora of Madhya Pradesh cadre and Vivek Dubey of Andhra Pradesh cadre were suggested.

Verma will be the fourth chief of the Ishrat SIT. At the time of appointment of the Ishrat SIT almost a year back, it was headed by Delhi cadre IPS officer Karnail Singh, who was relieved later. The court then appointed Maharashtra cadre IPS officer Satyapal Singh who was replaced by Ramudu later.

Coming down heavily on the Union Government, the court said  its hould have been aware of Ramudu's ill health before suggesting his name.

"Do not make a mockery of proceedings in the case," the court said, adding that the approach of the Union government was "very casual".

Justice Kumari said, "this is the third time it has happened, what kind of impression are we giving."

The court also stated in its order that if it is found that there was a casual approach by the Union government or an attempt to mislead the court it would attract serious action.

The court further said sanctity of order and proceedings of the court required to be respected by all and first of all, it should come from the Union government.

If the sanctity of order is not maintained by the Union of India it would be a blow to democratic structure, it added.