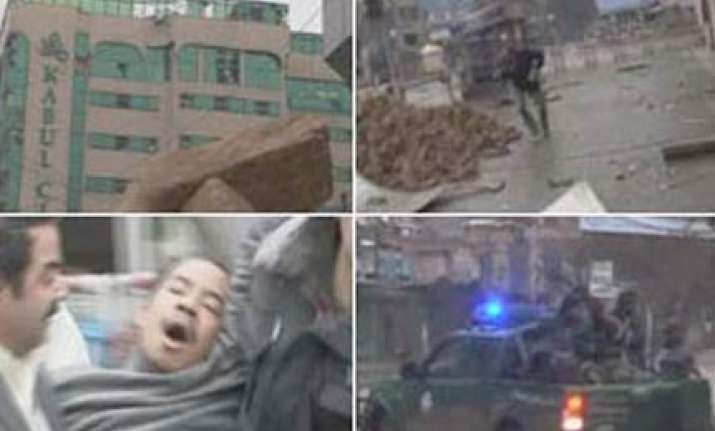 Indian missions in Afghanistan are under fresh threat from terror outfits as intelligence inputs suggest that such groups are planning new attacks. 
The fresh inputs received from Indian as well as international intelligence agencies said that terrorists may target Indian missions in Kabul and Jalalabad, Union Home Ministry sources said. 
The inputs come days after the February 26 attack on Indians in Afghanistan by LeT terrorists who targeted hotels, killing seven Indians associated with developmental work in the country, including three Major rank Army officers. 
The victims in the Kabul massacre included seven Indians, one Italian, a French filmmaker, three Afghan policemen, four civilians and another person whose body was too dismembered to identify. 
This is the fourth attack targeted at Indians in Kabul since July 2008 when 60 people, including four Indian embassy officials, were killed in a massive car bomb attack on the embassy building. Pakistan-based Lashkar-e-Taiba, responsible for the Mumbai attack, has been blamed by an Afghan intelligence official for the attack last week. PTI