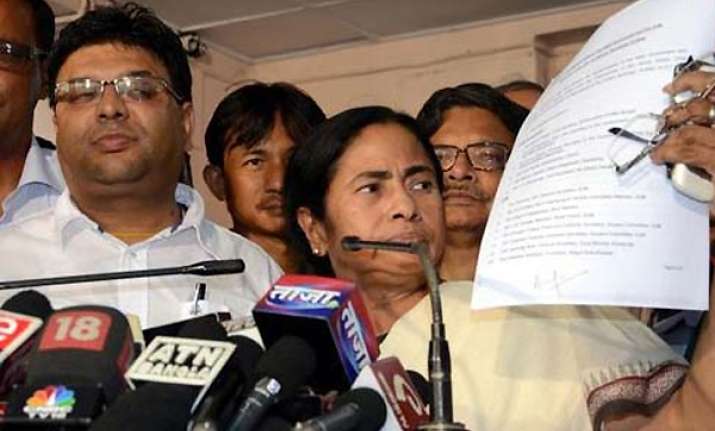 Kolkata, Dec 25: A Gorkha Janamukti Morcha (GJM) delegation on Saturday met West Bengal Chief Minister Mamata Banerjee, and demanded that Darjeeling district be declared a backward region.

It also sought that the work of the area demarcation committee for the implementation of the Gorkhaland Territorial Administration (GTA) be completed as early as possible.

'We have requested Mamata Banerjee to declare Darjeeling as backward region. We have also requested her to see that the work of the area demarcation committee speeds up. We have also told her to see that a review committee is formed to review the cases against our activists during the Gorkhaland agitation,' GJM general secretary Roshan Giri said after the meeting.

Giri again reiterated that they want Terai and Dooars to be included under GTA and the high power area demarcation committee formed to look into the matter should speed up its work.

'We have also told her to see that Gorkhas youths are inducted in police and paramilitary forces as they also need employment,' he said.

Asked about the demand for Gorkhaland raised by GJM Youth Wing at a rally recently, he said: 'It is the youth wing of GJM which is demanding Gorkhaland. We are closely observing the political developments.'

'If you see the memorandum of agreement very carefully, it is clearly written without dropping the separate state of 'Gorkhaland',' Giri said.