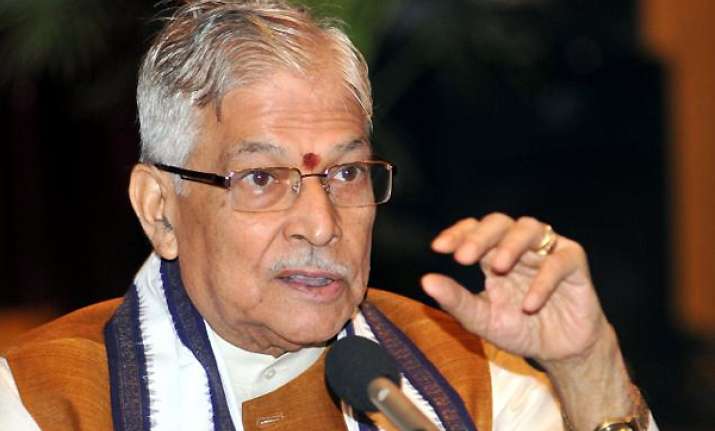 New Delhi, Nov 30: BJP today alleged that the decision to allow 51 per cent FDI in multi-brand retail was taken under pressure from the US, UK and France and challenged the government to face the adjournment motion if it is confident of having majority support.

"When Finance Minister Pranab Mukherjee went to Washington in June, US Treasury Secretary Timothy Geithner said he wants to see progress in reforms in banking, insurance and multi-brand retail. Similarly, Britain had said it wants India to open up the multi-brand retail sector," BJP leader Murli Manohar Joshi said at a press conference.

He added that France had also said recently that India is yet to open its doors to multi-brand retail.

"These reforms are dangerous. There is no truth in what the government is saying.... No study has been done to see how many jobs will be created and this policy is being brought only under international pressure," Joshi said.

He insisted that the government is wrong when it claims 40-50 Lakh jobs will be created if Walmart, Metro, Carrefour and Tesco come to India.

"90 per cent of their business is in foodgrains in which the present turnover here is $4 billion and there are 1.10 Lakh jobs. The turnover should be $180 billion to create 40-50 Lakh jobs," Joshi said.

BJP sought to know why the government was hesitant in accepting the adjournment motions to discuss the FDI issue.

"We want a debate on the issue and want to tell the government that the majority is against FDI in multi-brand retail. If government is confident then it should accept the adjournment motion and have debate and voting," Joshi said.