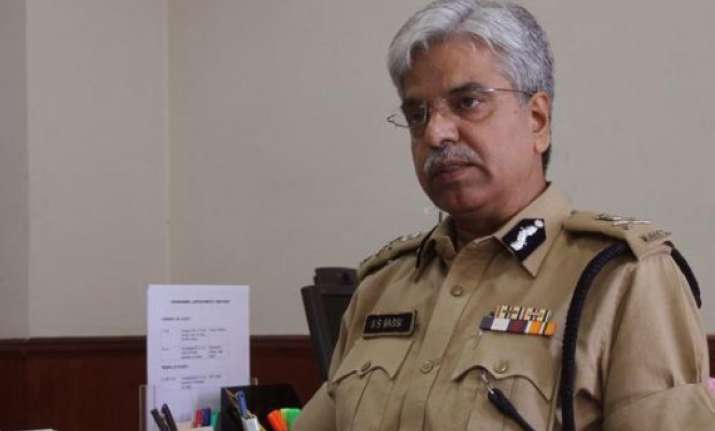 New Delhi: In a stern message, Delhi Police Commissioner B S Bassi has asked police personnel to avoid visiting their superiors on the occasion of Diwali, which has been a practice.
In a circular issued on Wednesday, Bassi has asked all policemen, from constable to special commissioner, not to visit their seniors' residence with or without gifts, or even flowers.
"All officers/men are directed not to visit the residence of any of their senior officers, with or without gifts or even flower bouquets on the occasion of Deepawali. Contravention of above instructions would be viewed adversely," said a circular issued from the Delhi Police headquarters.
The directive has been issued to ensure that policemen are on the ground looking after law and order arrangements, instead of reaching the residences of their seniors.
"The order is applicable to everybody, from constable to Special Commissioner. It has been seen in the past that policemen want to register their presence at their superior's house if that meant leaving their duties.
"This practice also caused discomfort to senior officers. The directive will ensure that things like this are not repeated," said a senior police officer on condition of anonymity.
Delhi Police has made elaborate security arrangements to ensure that the festival is observed in the city without any glitch. Several rounds of meetings were conducted with market associations by senior officials to spruce up security measures in busy market places.
CCTV cameras have been installed in markets while additional manpower including Delhi Police commandos have been deployed at strategic locations.
Traffic Police has also put in extra men on the streets of the city to cope up with increased vehicular movement ahead of the festival, especially around market places in south and central Delhi.