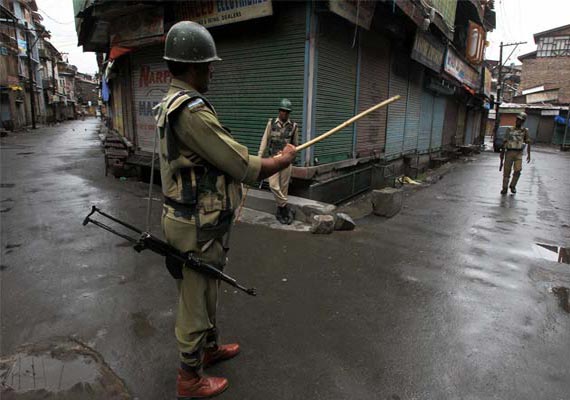 Srinagar, July 27: Curfew was clamped in Jammu and Kashmir's Badgam town Saturday in addition to more than two dozen villages after a woman, injured during sectarian clashes July 23, died.
Fatima, 55, of Dadina village in Badgam district was admitted to Sher-i-Kashmir Institute of Medical Sciences (SKIMS), Soura in Srinagar with critical head injuries July 23.
Family and relatives of the woman claimed police had beaten her without any provocation when she was standing with other village women.
After news of her death spread in the already tense areas where curfew had been imposed for the last four days in the wake of sectarian clashes, authorities decided to clamp curfew in the district headquarters of Badgam as well.
"Restrictions have been imposed in Badgam town as a precautionary measure while the situation is fast returning to normal in the district", a senior police officer said here.