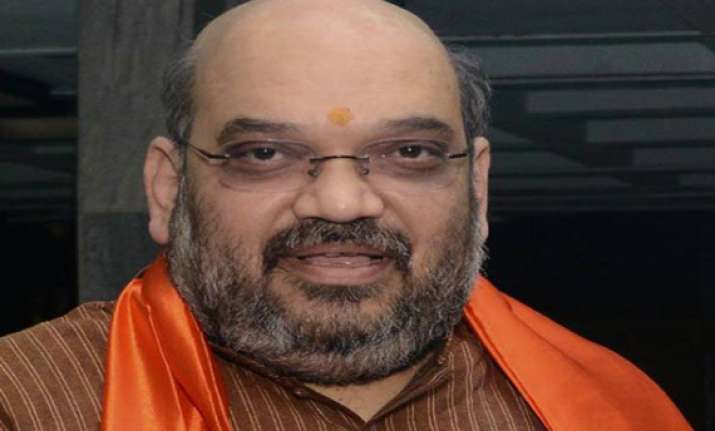 Varanasi: Slamming the UPA government's move to appoint a judge to head the snoopgate probe, Narendra Modi's close aide Amit Shah today said that the Congress' "dirty tricks department" was behind it.
"It is the Congress dirty tricks department which is behind the move to appoint the judge at the fag-end of the government's tenure," he said at a press conference here.
Shah alleged that the Manmohan Singh dispensation had no "constitutional and moral authority" to appoint a judge to probe the snooping allegations "as the government is going".
The illegal surveillance on a woman from Gujarat in 2009 was allegedly done at the behest of Chief Minister Narendra Modi and Shah was home minister of the state during that period.
There have been allegations that Shah himself was in regular touch with officials involved in the alleged snooping. The Gujarat government has maintained that not only the father of the woman in question but she herself was also aware that state agencies were tracking her, and was "thankful" for it.
"The moral authority of the UPA government has ended. It has no constitutional authority either. Still, if they are doing this, they do not know why their government is going," Shah said.