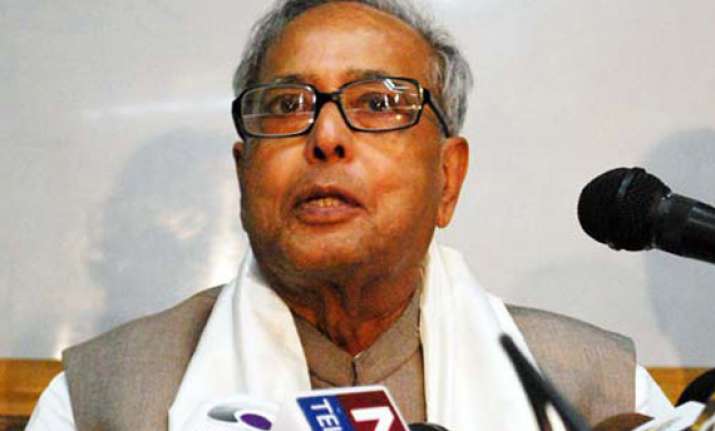 New Delhi, Dec 8: India wants a conducive atmosphere to be created to tackle "more complex and difficult issues" with Pakistan, President Pranab Mukherjee has told a visiting Pakistani Parliamentary delegation.
"India desires friendly and cooperative relations with Pakistan," Mukherjee said when a delegation led by Chairman of Pakistan's Senate Syed Nayyar Hussain Bokhari called on him at Rashtrapati Bhavan on Friday.
The President said elected representatives in both countries have an important role to play in efforts to build good neighbourly ties.
Bokhari also welcomed the revival of dialogue and said bilateral trade would benefit both sides, the President's spokesman said.