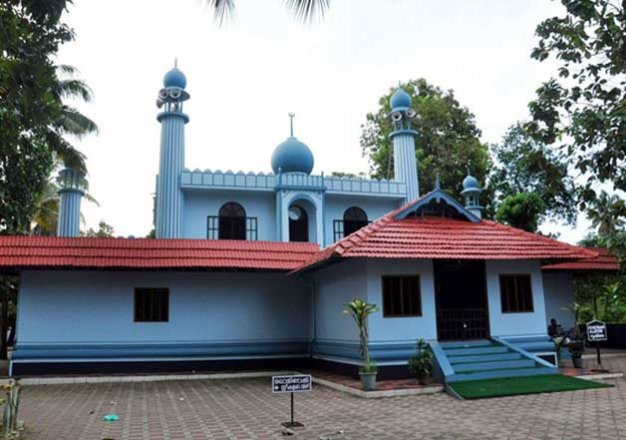 Kodungallur: One will find nothing unusual about this place of worship for Muslims as one drives past this town in central Kerala, just 30 km north of Kochi. But it's when you go in and chat up with the volunteers and office-bearers that the enormity of its legacy actually hits you.
For Cheraman Jum'ah Masjid in this town, also known by its anglicised name Cranganore, is not just the oldest in India and the subcontinent but one built during the lifetime of Prophet Mohammad in 629 AD by an Arab propagator of Islam, Malik Ibn Dinar.
It is also testimony to two facts. One, Islam came to India long before the Mughals came in from the northwest. Two, the entry of Islam was smooth and Muslims enjoyed the full patronage of the locals irrespective of their religions - a facet that is still visible and cherished here.
This mosque stands proud with two other landmarks of Kodungallur, also known as Muziris. The first is the Saint Thomas Church, also said to be among the first in India built by the Apostle himself around 52 AD. He had arrived here in India and the church has some holy relics from the olden days. The second is the Bhagavathy Temple of Cheran ruler Chenguttavan, also known as Vel Kelu Kuttuvan, around 150 AD.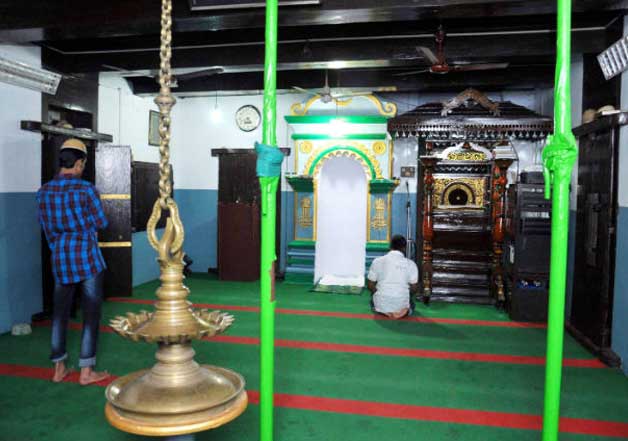 In fact, in a manifestation of India's cultural syncretism, many non-Muslims are its devotees and hold "Vidhyarambham", or the commencement of education ceremony for their children at this mosque. During Ramadan, iftaar offerings are often made by the non-Muslim communities in the area.
There are several legends surrounding the Cheraman Jum'ah mosque. As one goes: It was built under the patronage of the last Chera king, Cheraman Perumal, who is also believed to have abdicated his throne and embraced Islam upon meeting the Prophet at Mecca.
But before he died at Dhufar in Oman due to some illness on the way back to India, he wrote some letters asking the local rulers, to whom he had handed over his empire, to extend all help they could to some Arab merchants who were planning to visit India.