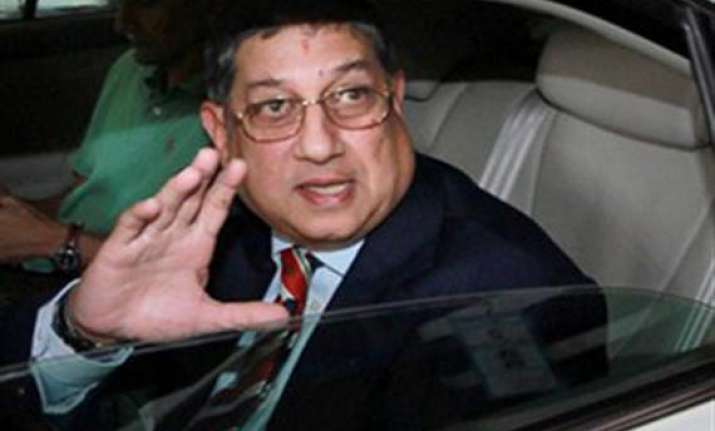 Chennai/New Delhi, Mar 24: The imported car scam in Tamil Nadu is getting murkier and murkier with the CBI seizing 33 luxury vehicles, out of which eleven belong to BCCI (Board of Control for Cricket in India) president N. Srinivasan. CBI sources said, Srinivasan may be questioned today.
CBI director Ranjit Sinha told a Delhi newspaper Mail Today that so far  33 limousines and luxury vehicles have been seized "between yesterday (Thusday) and today (Friday)."  17 cars were seized on Thursday and 16 others were seized on Friday.
All the 33 vehicles have been seized and returned to the owners on the basis of "zimmenama", which means an undertaking that the vehicles have been identified and whenever the vehicles are required for legal purpose, they will have to be produced.
Luxury vehicles are normally brought to India in a completely knocked down condition, re-assembled here and given to buyers, to evade customs duties.  the duty in such cases was only 10 per cent last year, but it has now been hiked to 30 per cent.
Customs duty on a new luxury vehicle imported to India varies from 100 to 200 per cent or more, but for a "used" vehicle, it could be less than 100 per cent.  In several cases, papers are forged or the engine/chassis number are erased to pass them off as "used ones".
Some imported luxury vehicles are passed off as meant for use in hospitality or service sector to evade duties.
On Thursday, CBI raded the house of N. Muruganandan, a senior intelligence officer of DRI, Chennai and a private importer Alex Joseph, who was detained years ago under COFEPOSA. (Conservation of foreign exchange and prevention of smuggling activities act).
CBI sources say, the scam led to a loss of nearly Rs 48 crore to the national exchequer.
Seven imported luxury vehicles were seized from R. Venkatachalam, chancellor of Sri Ramachandra Medical College, two vehicles from MGM group, one car from Johnson JRA Towers, five  from G. K. Shetty Ramana, two from Raja Shankar, and 11 from BCCI chief N. Srinavasan, the Mail Today report said.
Sinha told Mail Today that the searches may be viewed as politically incorrect, but it was legally correct from CBI's viewpooint.
"We are only doing our job according to the law of the land. We have reasonable suspicion that one such vehicle (Hummer) was with the grandson of Mr Karunanidhi. We continue to look for this particular vehicle. Even yesterday, we followed due process, got a search warrant and then went to Mr Stalin's house, we didn't barge in", said the CBI chief .