Follow us on New Delhi: We might have seen passion of cricket in players like Virat Kohli, Sachin Tendulkar and many others, but what makes Pakistan's Farhan Saeed different from all is his self-belief.
Specially abled Farhan Saeed was 2 years old when polio attacked his left leg. He has practically lived without a leg for his entire life. His only support in achieving any kind of mobility is his crutch. He has been on the receiving end of ridicule, degradation and humiliation, all for his childhood. But, all this was not enough to break the steel spirit of Saeed who took up a burning task of bowling.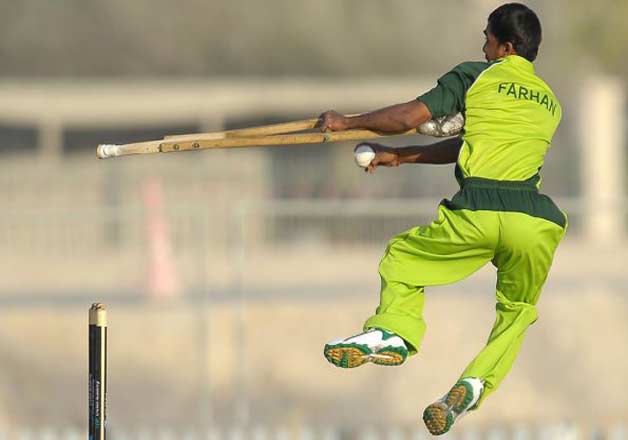 In 2007, Saeed appeared for the trial of Physically Disabled Cricketers team, founded by Saleem Karim, to instill a sense of purpose in cricketers like Saeed: with a disabled body but an empowered mind. Since then, Saeed has partaken in several matches, and even gone on tours to Singapore and Malaysia, for the promotion of this unique format of cricket.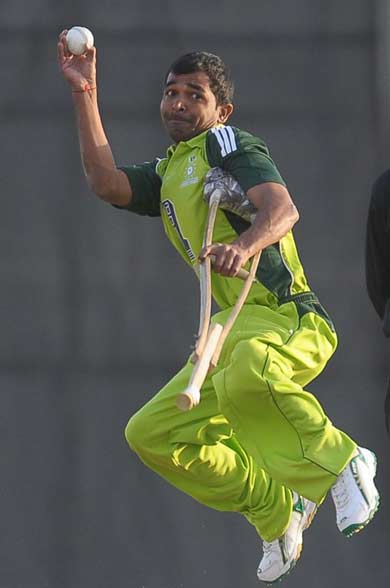 Saeed picked up the ball for the first time when other children were playing cricket with a tennis ball. His bowling instantly won him friends who showed him appreciation and motivation. Fuelled by his new-found passion for the sport, he honed his skill on the streets of Korangi in Karachi, with no formal training in the sport.
Like the legendary Shoaib Akhtar, the man who inspired him to pursue the craft originally, Saeed hurtles in from a long run, crutch propelling him along the way, and delivers the ball with all the menace he can muster.
And just like the deliveries of the Rawalpindi Express, Saeed's offerings since his debut with Pakistan's national physical disability team have turned heads in their own right.
Farhan Saeed admitted that people fear him losing balance while bowling, but said that he has never felt that way since joining the disabled team in 2007.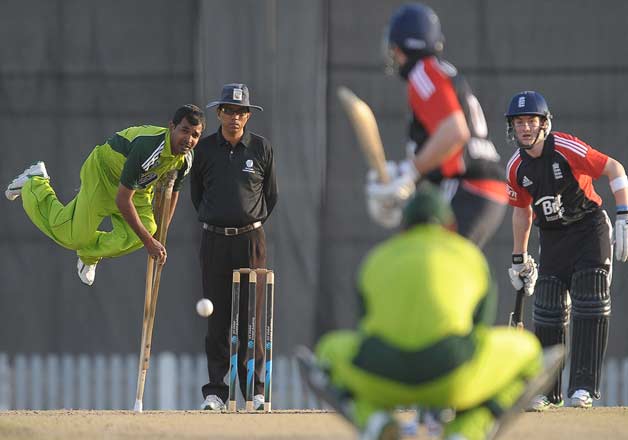 The first time Saeed was seen playing in an international cricket match was in 2012 against England in UAE. Every soul associated with cricket was moved to tears when he delivered his first ball. It was the creation of a historic moment in cricket: the moment in which the vastness of cricket as a sport was proven.
Saeed himself says his miraculous bowling action – which once garnered him 5-22 in a five-over spell – was honed on the streets of Pakistan without anybody's help.
He says, "Most of the batsmen find it difficult to bat against me. They come to me after the match telling how confusing it was for them to play against me. It is all due my parents' prayers and my passion for the game that I bowl so well."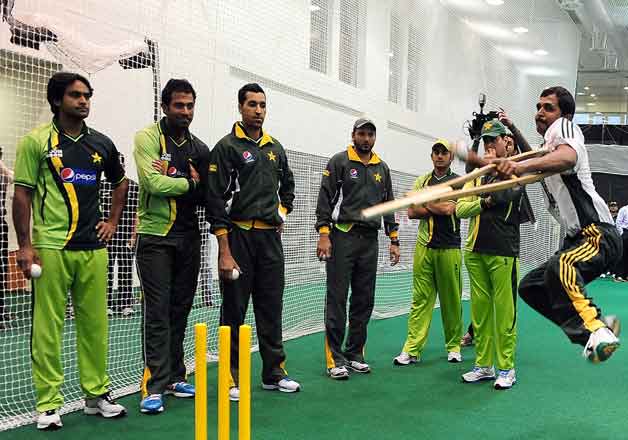 He now has met all the players of national cricket team and Shoaib Akhtar, whom he is inspired from, was quite impressed to see him bowling. He quoted, "I went to give tips to a bowler who was on crutches, but after seeing his control on line and length I myself learned many things from him and I urge other bowlers to learn from him."
Saeed believes he has developed considerably since being welcomed into the fold of the Pakistan Disabled Cricket Association (PDCA), an organisation that is gathering momentum thanks to recent financial support and media recognition.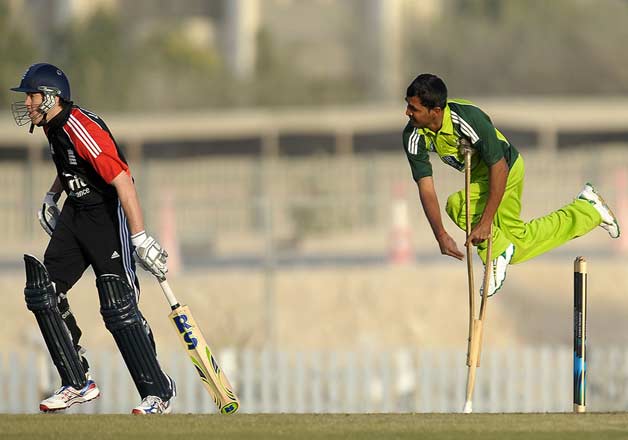 Mohammad Nizam, joint secretary of PDCA, acknowledged the development going on in countries like England, Afghanistan and Australia regarding disabled cricket. He, however, expressed his dismay at not being able to provide central contracts, which they plan to introduce, for the players.
These players are not paid but the board bear all the expenses of their travelling, accommodation, clothes, sports gear etcetera when they come to play.
He believes that ICC's role is necessary to make this sort of Cricket flourish.
With the current World Cup going on, Saeed expressed his wish to take part in a World Cup for disabled people on similar lines to the World Cup for blind cricketers. He said that he would love the chance to represent Pakistan in an international tournament which would give players like him chances to showcase their talent.