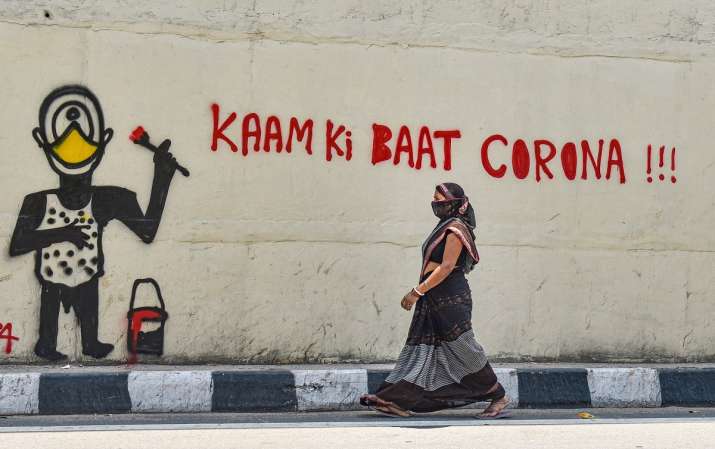 Gujarat capital Ahmedabad has decided to shut all shops in the city for the next seven days. Only shops selling milk and medicines will be allowed to operate.
Ahmedabad reported 291 new coronavirus cases, taking the total to 4,735, while with the death of 25 more COVID-19 patients, the toll rose to 298 on Wednesday, a health department official said. Ahmedabad also reported discharge of 74 COVID-19 patients, taking the number of such people to 778, the official said.
With the new cases, the tally in Ahmedabad, worst hit by COVID-19 in Gujarat, shot up to 4,735, while the death toll inched towards the 300-mark, the official said.
In a meeting to review the COVID-19 situation in Ahmedabad, it was also decided that nine private hospitals with an aggregate capacity of 1,000 beds will be designated as COVID-19 hospitals under Epidemic Act. Private hotels of 3-star category and below but having at least 50 AC rooms will also be identified for establishing COVID Care Centre with capacity of 500 beds in each zone.
Those operating private clinics, nursing homes and hospitals will be issued notice to open their clinics within 48 hours and be notified that they will lose their licenses otherwise, the official release said. The doctors who are not opening their clinics will be activated and asked to take care of patients at COVID Care Centres or asymptomatic patients at home.
Super spreaders like those working in shops like vegetables, fruits, grocery, provisions, siper markets, and ice-cream parlours and people engaged in home delivery of these items as well as Swiggy, Zomato, Dominos etc. become a potent source of infection for many, the authorities said. "Therefore, in the entire AMC area, all shops and home delivery services except milk and medicine shall remain closed for next 7 days starting from May 7, 6 AM."
All the super spreaders will be screened with a target of 500 screening everyday in each ward. Based on such screening, all suspected super spreader will be tested. 
Also, branches of all banks will be closed in Red Zones till further notice. ATMs will, however, remain open. 
Asymptomatic and mild-symptomatic patients will be allowed to stay at their homes provided they have separate rooms and toilet facilities. About 2 lakh COVID CARE Kits consisting four soaps, washable masks and Ayurvedic/homeopathic alternate medicine will be distributed.
Meanwhile, a team of three senior doctors from Mumbai and Delhi, including AIIMS director Dr Randeep Guleria, is likely to visit Ahmedabad. A request for sending a team of highly-experienced medical experts has been made by Chief Minister Vijay Rupani to Union Hhome Minister Amit Shah in a letter, an official release said. At 6.1 per cent, the COVID-19 death rate in Ahmedabad is almost double than the national average of around 3. 3 percent, according to officials.
Earlier on Tuesday, Municipal Commissioner of Ahmedabad Vijay Nehra was placed under quarantine after he reportedly came into contact with a COVID-19 patient. The civic chief was replaced by vice-chairman and CEO of Gujarat Maritime Board Mukesh Kumar. Rajiv Kumar Gupta, additional chief secretary of the Forests and Environment Department will supervise and coordinate coronavirus-related activities in the city.
(With PTI inputs)